Guidance
GCA progress on Top Issues
Shows the progress made against each of the GCA's Top Issues since 2014, with a summary of GCA activity in each area and links to the relevant publications.
Documents
Details
This document shows the percentage of direct suppliers reporting in the Groceries Code Adjudicator (GCA) annual survey from 2014 to 2018 that they have experienced one of the GCA's Top Issues.
The survey data is from 2014 to 2018 and covers 10 specific issues.
Some results have explanatory boxes highlighting the work undertaken by the GCA during that year and her discussions with retailers. Where applicable, these boxes link to the relevant publication by the GCA.
The status of the Top Issues in 2018 was as follows: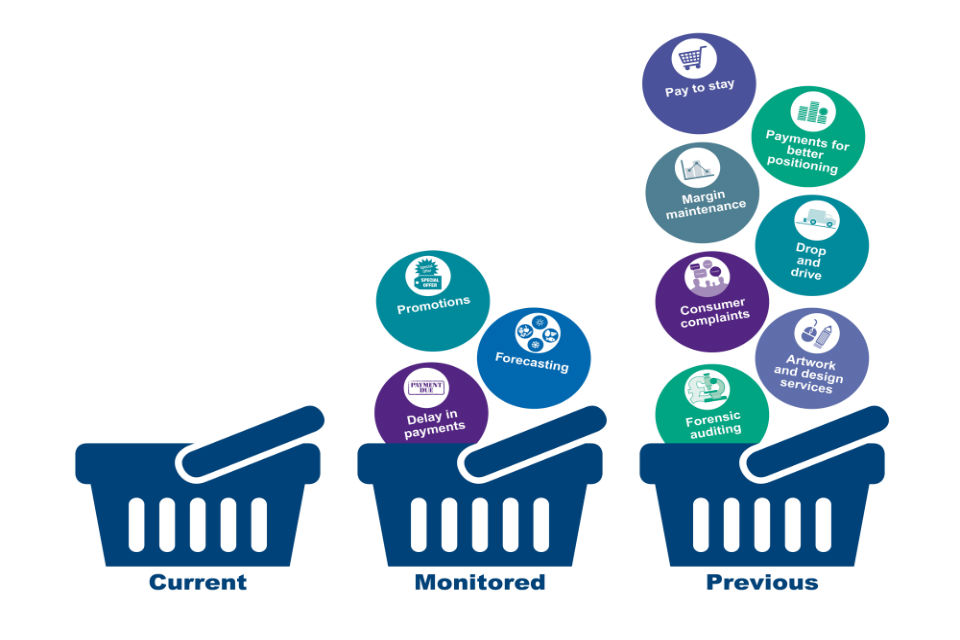 Published 5 March 2019