Doing business in Romania: Romania trade and export guide
Updated 4 August 2015
This guidance was withdrawn on
Department for International Trade withdrew this publication because it was out of date.
See current information to: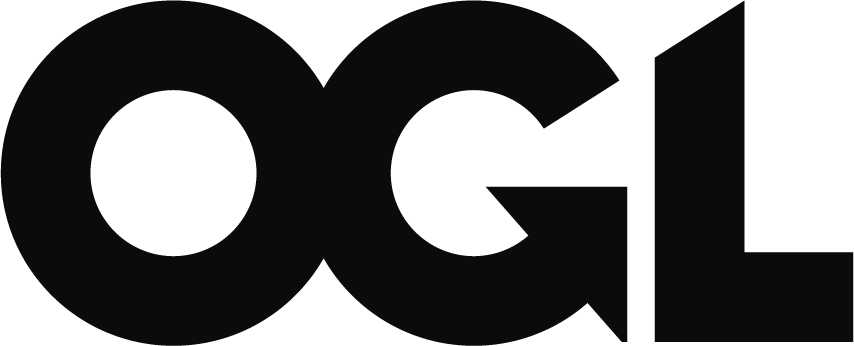 © Crown copyright 2015
This publication is licensed under the terms of the Open Government Licence v3.0 except where otherwise stated. To view this licence, visit nationalarchives.gov.uk/doc/open-government-licence/version/3 or write to the Information Policy Team, The National Archives, Kew, London TW9 4DU, or email: psi@nationalarchives.gov.uk.
Where we have identified any third party copyright information you will need to obtain permission from the copyright holders concerned.
This publication is available at https://www.gov.uk/government/publications/exporting-to-romania/doing-business-in-romania-romania-trade-and-export-guide
1.

Romania export overview

Romania is located in south east Europe at the strategic crossroads of the European Union (EU), the Commonwealth of Independent States (CIS) and the Middle East. It's the seventh largest member of the EU by population.

Over 4,700 UK companies operate in Romania.

Benefits for UK businesses exporting to Romania include:
domestic market of nearly 20 million consumers
English is widely spoken
gateway to markets of the CIS and Balkans
low cost flights between Romania and the UK
Strengths of the Romanian market include:
young, skilled and educated workforce
well established support in Romania from foreign lawyers, accountants and consultants
implementation of Single Euro Payments Area (SEPA) standards for euro payments
plentiful natural resources
western business practices
2.

Challenges

There are some challenges to doing business in Romania. These include:
reduced public spending leading to less public procurement
delayed payments for public sector contracts
increasing bureaucracy
lack of transparency
inconsistency within the justice system
corruption
3.

Growth potential
3.1

Economic growth

The Romanian economy grew by around 2.8% in 2014. Private consumption was the main source of growth.

2.7% growth is forecast for 2015 by the International Monetary Fund (IMF). Growth is being generated by recovering domestic consumption and a strengthening industrial sector which is helping exports.

Romania's main industries are:
food and beverages
energy
metallurgy
crude oil processing
chemicals
light machinery
textiles
automotives
3.2

EU funds

The EU has allocated EUR 23 billion to Romania through the 2014 to 2020 structural and cohesion fund programme.

The EU funds will contribute to investments in Romanian:
infrastructure
human development
regional development
Resulting projects will offer good prospects for UK businesses.
3.3

Emerging Europe

The Central and Eastern European (CEE) region offers considerable potential for British businesses. UK exports are worth over £16 billion, with goods exports doubling over the past decade, and services exports - over £4 billion - trebling.

Gross Domestic Product (GDP) growth is expected to reach 4% to 5% per annum over the next 20 years. Romania can act as a gateway into the other CEE markets.

The CEE region:
is easily accessible from the UK
offers a market of over 100 million consumers
has widespread use of English as the business language
is making major investments in energy, transport and other infrastructure as a result of billions in EU funding
is an entry point into eastern Europe
High Growth Europe: Grow your business close to home
Watch our other videos on growing your business in CEE markets.
3.4

Trade agreements

Romania is a member of the EU, the World Trade Organization (WTO) and other international bodies. Goods manufactured in the UK are exempt from import duties.

Contact the SOLVIT team if you have market access issues relating to the operation of the Single Market.
4.

UK and Romania trade

The UK exported EUR 1.25 billion in goods to Romania in 2013 making up 3% of Romanian imports. Bilateral trade was worth EUR 3 billion in 2014.

UK's top exports to Romania:
machinery and electrical parts
textiles and clothing
chemical products
vehicles, aircraft and transport equipment
base metals
plastics
The UK is Romania's 11th largest inward investor with EUR 6.5 billion invested.
5.

Opportunities for UK businesses in Romania

Romania publishes all public procurement tenders online. Find out about available contracts at e-licitatie.
5.1

Infrastructure

EUR 9 billion of EU funds are allocated to Romania for infrastructure development 2014 to 2020. Romania's General Transport Master Plan outlines the priorities for investment in transport infrastructure. These include:
motorway and road development and upgrading
modernisation of railway stations, rail corridors and rail traffic security
construction of new metro line to link to airport
development of Romanian airports
There are opportunities for innovative UK companies who can support ongoing infrastructure modernisation.
5.2

Environment and water

A further £7.7 billion of EU funding will be available for environment and water projects.

Environment and water opportunities include:
consultancy and technical assistance
engineering design, works supervision and procurement assistance
supply of equipment and technology
facilities / schemes for waste processing and recycling
analytical services and facilities
training programmes
5.3

Energy
Oil and gas
Romania has the fourth largest crude oil reserves in Europe with 600 million barrels of proved reserves as of January 1, 2013.
The National Natural Gas Transmission System's (SNTGN) investment plan for 2014 to 2020 forecasts EUR 254 million investment, and 247 km of new pipelines to be built by 2019 to 2020.
The main opportunities in the oil and gas sector include the supply of equipment and services to rehabilitate and modernise refineries and the national gas transportation system pipes. A new round of tenders for offshore and onshore licences is also likely to create opportunities.
Nuclear
Almost one fifth of total electricity production in Romania comes from nuclear power. Projects at Cernavoda nuclear power plant include:
new build (estimated at £5.5 billion)
life-span extension (estimated at £1.25 to £1.7 billion)
decommissioning and building of radioactive waste storage (estimated at 1 to £1.8 billion)
These projects offer opportunities for UK companies to supply goods and services.
5.4

Healthcare and life sciences

Opportunities for UK companies exist in both Romania's private and public sector healthcare systems. They include:
building and equipping 2 strategic regional hospitals at Iasi, Timisoara and Craiova
supply of oncology, diagnostic, transplant, cardiology, tissue cell bank, hearing screening and intensive care equipment/devices
building and equipping 13 to 15 new radiotherapy centres
e-health
upgrading of private oncology hospital
new private healthcare projects and upgrading of existing private clinics with focus on cardiology, diagnostic laboratories, neurosurgery
5.5

Defence and security

The Romanian government aims to increase the defence budget annually until it reaches 2% of GDP in 2017 and to maintain it at that level for the following 10 years. The budget is to be allocated for training and for acquisition of modern military equipment.

Opportunities for UK companies include:
involvement in Type 22 frigate modernisation programme
development of a new Armoured Personnel Carrier (APC)
cyber security and covert surveillance equipment
5.6

Services
Privatisation
The Romanian government is in the process of listing shares from a number of companies on the stock market. The process started in 2014 and continues.
Opportunities exist for UK businesses to help with operations on capital markets/stock exchange.
The use of FinTech is expected to grow strongly offering opportunities for UK companies in this sector.
Contact Miruna.Suru@ukti.gov.uk for more information on opportunities in the financial sector.
E-commerce
E-commerce is currently valued at an estimated EUR 800 million in Romania. Increasing number of users are buying online from mobile devices. 85% growth in smartphone users is forecast and is expected to generate a spectacular growth of online sales.
The 33% annual growth in e-commerce is being generated mostly by sales of:
clothes and shoes (40%)
IT, electronics and home appliances (37%)
cosmetics and perfumes (13%)
Accelerated growth in the online food sector is also expected as retailers open e-commerce sites.
This growth opens up opportunities for UK companies with products sold online.
Contact Manuela.Vulpescu@fco.gov.uk for more information on opportunities in the e-commerce sector.
5.7

Automotive

Romanian car production is forecast to grow by 15% in 2015, according to the Romanian Automotives Manufacturers' Association. The spare parts market in Romania was worth EUR 12.6 billion in 2014, 8.7% higher than in 2013.

The high growth in Romania's automotive sector opens up opportunities for UK companies to become part of the supply chain as qualified Tier 2 and Tier 3 suppliers. There are opportunities for:
machine manufacturers
technology experts
process improvement specialists
automotive service providers
consultants
research and development institutes
Contact Alice.Sapcaliu@fco.gov.uk for more information on opportunities in the advanced manufacturing sector.
6.

Start-up considerations

There are several ways of entering the Romanian market:
direct exports
appointing a local distributor
setting up a local branch
You should find a local partner for products or services requiring customer service. It is essential to provide the agent's workforce with product training and regular updates on developments, modifications and competitor activity.
You can set up a business presence in Romania through establishment of a:
limited liability joint stock company
branch office
joint venture partnerships
representative office
Setting up a representative office is straightforward, but activities are limited to marketing and auxiliary services on behalf of the parent company.
There are several companies that could help you set up a company in Romania. Contact the DIT team in Romania for advice.
7.

Legal considerations

The legal framework in Romania is inadequate in a number of areas and often one piece of legislation conflicts with another.
7.1

Standards and technical regulations

Products and packaging should meet EU standards.

The Romanian Accreditation Association (RENAR) is responsible for most standards in Romania.

Labelling for all consumer products must:
be in Romanian
clearly show the country of origin
include the manufacturer's and the importer's names
have an expiry date and a description of the goods
Different industries might have specific requirements regarding packaging. Contact the DIT team in Romania for advice.
7.2

Intellectual Property (IP)

Trademarks, designs, patents and copyright are the principal forms of IP protection available to companies and individuals.

IP law, especially for patent protection, is not totally harmonised within the EU.

Romania is a party to the 1883 Paris Convention for the Protection of Industrial Property and has subscribed to all of its amendments.

The State Office for Inventions and Trademarks has responsibility for IP legislation in Romania.

Romania has signed a number of bilateral agreements for protecting industrial property, including with the UK.
8.

Tax and customs considerations

The UK and Romania have signed a double taxation convention.
8.1

Value Added Tax (VAT)

The VAT rate is 24%.

A lower rate of 9% VAT is applied to:
pharmaceuticals
books
newspapers
museum fees
hotels
camping services
bread and pastry products
There are also taxes on land, means of transport, the use of public places, advertising and promotion, and construction certificates.
8.2

Excise duties

Excise duties are levied on specific products including:
alcoholic beverages
tobacco products
perfumes
coffee
Rates vary between 1% and 50% and are applied before levying VAT.
The excise rates for cigarettes and alcohol are applied to maximum retail price.
8.3

Corporate tax

Romania applies corporate income tax at 16%.
8.4

Income tax

Income is taxed at a flat rate of 16%.

Contact the DIT team in Romania for more information on other taxes applied to income.
8.5

Customs

The internal market of the EU is a single market which allows the free movement of goods and services. Therefore, no import duties apply.
8.6

Documentation

Romania applies EU customs procedures and principles.

Only companies registered in Romania are authorised to clear consignments through customs. Representative offices are not authorised customs agents.

The Customs National Authority provides more information on customs procedures.
9.

Entry requirements

You do not need a visa to visit Romania.
9.1

Travel advice
10.

Contacts