Promotional material
HS2 Phase 2b: benefits of the East Midlands Hub
Information regarding the HS2 Phase 2b East Midlands Hub station located at Toton.
Documents
Details
The proposed station to serve the East Midlands is located at Toton, between Nottingham and Derby.
The station would make use of existing railway land to the south-west of Nottingham and would consist of four platforms for high speed trains and four platforms for conventional services. There would also be two fast lines through the middle of the station for non-stopping services. The platforms would be at ground level, with the station entrance and forecourt located above and to the east.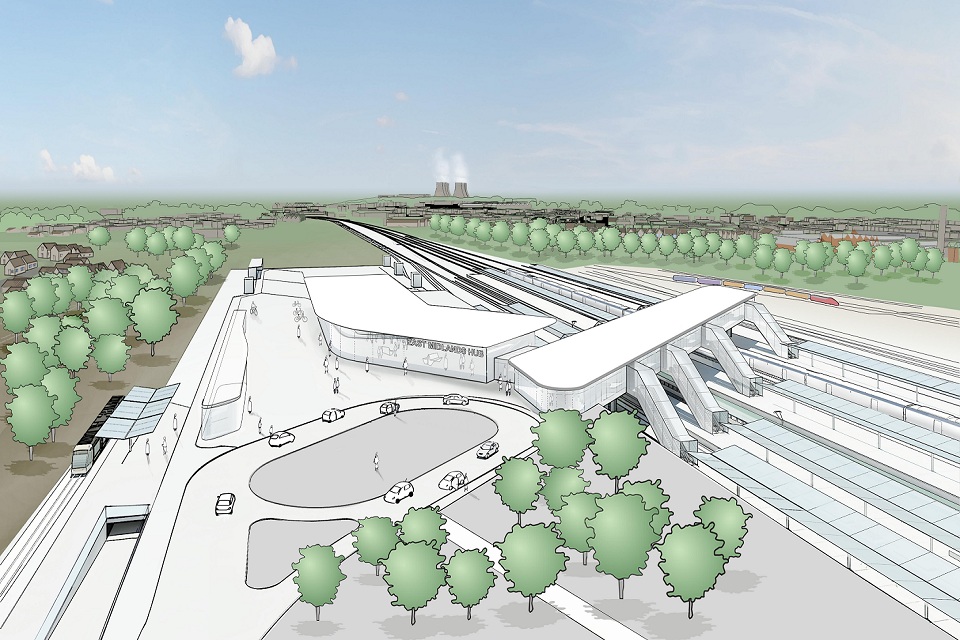 Creating jobs, houses and accessibility
HS2 Ltd's analysis suggests that the East Midlands Hub station could support between 1,500 and 1,600 jobs, and between 150 and 800 houses. The journey time to London would be 51 minutes, and HS2 trains would reach Birmingham in 19 minutes and Newcastle in 1 hour 42 minutes.
Connecting with the region
This station has the potential for excellent connectivity across the region. Toton has good access to the M1, making it easily accessible by road. The station could incorporate conventional platforms able to connect with Derby, Nottingham and Leicester, thereby linking with the regional rail network. Bus services will also have easy access and an extension to the Nottingham tram network is proposed so that trams can serve the station.
This strong connectivity would allow a significant proportion of passengers from across the region to access the station, making it the best of all the options for serving the East Midlands.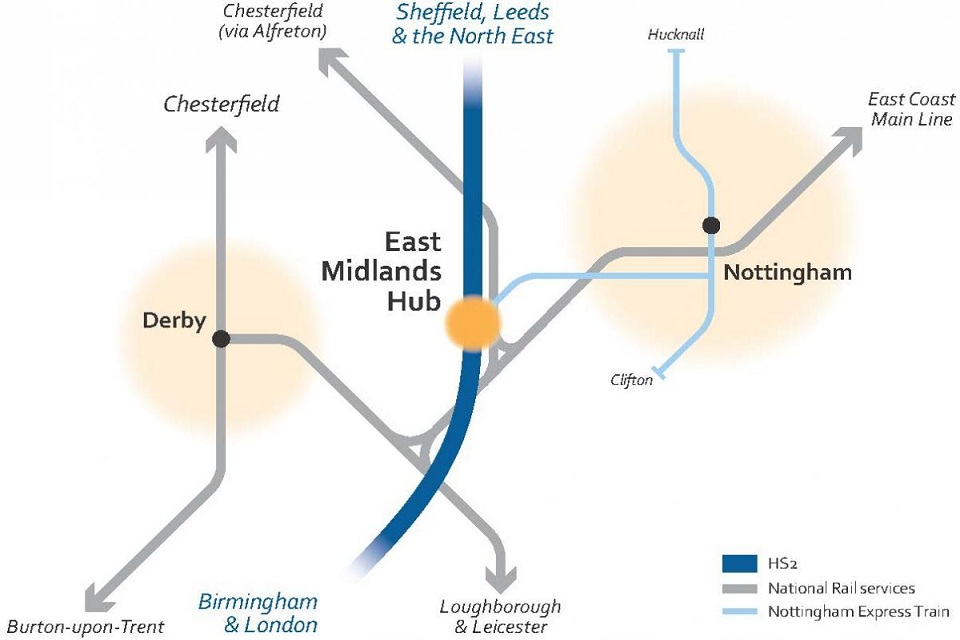 Published 28 May 2014