Book and manage your driving test: privacy notice
Updated 25 November 2022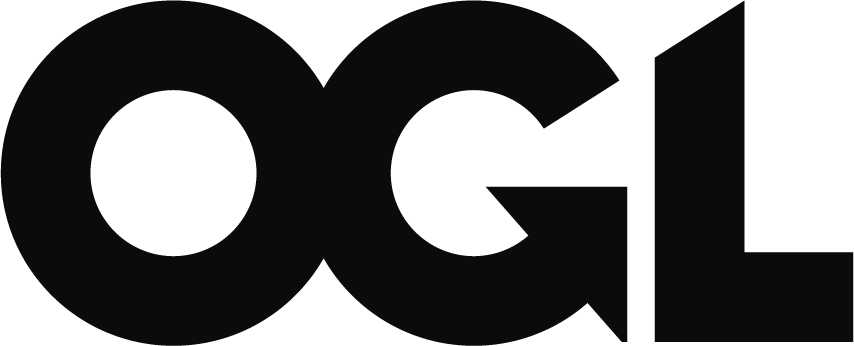 © Crown copyright 2022
This publication is licensed under the terms of the Open Government Licence v3.0 except where otherwise stated. To view this licence, visit nationalarchives.gov.uk/doc/open-government-licence/version/3 or write to the Information Policy Team, The National Archives, Kew, London TW9 4DU, or email: psi@nationalarchives.gov.uk.
Where we have identified any third party copyright information you will need to obtain permission from the copyright holders concerned.
This publication is available at https://www.gov.uk/government/publications/dvsa-privacy-notices/book-and-manage-your-driving-test-privacy-policy
1.

About this service

The Driver and Vehicle Standards Agency (DVSA) provides the service to book and manage your driving test. DVSA is an executive agency of the Department for Transport (DfT).

We carry out driving tests in Great Britain. This service lets you choose the date, time and driving test centre you want to take your driving test. It also lets you change your appointment or cancel it.

The data controller for DVSA is DfT - a data controller determines the reasons and how personal data is processed. For more information see the Information Commissioner's Office (ICO) Data Protection Public Register. DfT's registration number is Z7122992.

We may use GOV.UK Notify to send you emails or text messages about your driving test. This is a service provided by the Government Digital Service, which is part of the Cabinet Office. We are the data controller for your data within that service. The Cabinet Office is the data processor.
2.

What data we need

The personal data we collect from you will include:
full name and title
address, telephone number and email address
date of birth
gender
disability, health conditions and learning difficulties, if you say you have any and need reasonable adjustments for your driving test
ethnicity - this was collected when you booked your theory test, if you chose to give it
driving licence number and entitlement details (provided by DVLA), disqualification dates (if you've been disqualified) and previous driving licence numbers (if you have any)
vehicle registration number of the vehicle you take your test in
type of test you're taking - if you're taking an approved driving instructor (ADI) test or standards check, we will collect your personal reference number
the language you've asked to use when you take your test (English and Welsh)
your driving instructor's personal reference number, if you choose to give it
theory test certificate pass number
theory and driving test results
information about past health and safety incidents that stop you from booking online, or where you've asked DVSA to stop your details being used to book, change or cancel a driving test online
payment details - including card number (numbers are encrypted and access is restricted), dates the card is valid from and to, issue number and card type (for example, MasterCard)
The legal basis for processing this data is public task. Our statutory powers are:
The Road Traffic Act 1988 (as amended) specifically Part III and V (vocational licences), sections 125, 132, 159a and 162A
The Motor Vehicles (Driving Licences) Regulations 1999 (SI 1999/2864) (as amended), specifically Part III, Schedule 8, Schedule 11
Part V of the Road Traffic Act 1988 (as amended by the Road Traffic (Driving Instruction by Disabled Persons) Act 1993
Road Safety Act 2006 (changes not enacted), section 36 to 43 and Schedule 6
The Motor Cars (Driving Instruction) Regulations 2005 (SI 2005/1902) (as amended), specifically part II and V, schedules 1 and 2
The Vehicle Drivers (Certificates of Professional Competence) Regulations 2007 (as amended) (SI 2007/605) (made under powers in European Communities Act 1972, Part III of the Road Traffic Act 1988; and Finance Act 1973) specifically regulations 5 and 8
3.

Why we need it

We need the personal data we collect from you to:
check you're entitled to take a driving test
book your driving test appointment
make sure your driving instructor is available at the time of your test (we only do this if you give your instructor's personal reference number)
take the payment for your driving test and give you a refund if you cancel your test giving 3 clear working days' notice (Sundays and public holidays do not count as working days)
send you a confirmation of your appointment by your chosen method (email or post)
contact you if we need to change your test appointment or let you know about disruption to our services
contact you if the way the driving test works is changing, and you need the information to properly prepare for your test
carry out your driving test - including making any reasonable adjustments for any disability, health condition or learning difficulty
give you your test result by your chosen method (email or post)
send your details to DVLA to issue your full driving licence if you pass your test (if you ask us to)
ask you to take part in research projects to help us understand how easy our services are to use and how we improve road safety
produce anonymised statistics and reports
send email messages to you to make sure you're properly prepared for your driving test
send text message reminders about when your driving test is
where local guidance exists, be able to send your information to the appropriate organisation if a DVSA member of staff you had close contact with tests positive for coronavirus (COVID-19)
research improvements to our services, which may be carried out by third-party contractors approved by DVSA
We shall also use your data and that of other candidates presented for test by your instructor to produce your instructor with driver test analysis reports. This data will be anonymised.
4.

What we do with it

We collect, use and store the data you give us for the reasons set out in this policy.

We will not:
sell or rent your data to third parties
share your data with third parties for marketing purposes
We may share your anonymised data with approved DVSA third party contractors to support service improvements. This data will be controlled, retained and deleted according to DVSA guidance.
We will share your data if we are required to do so by law - for example, by court order, or to prevent fraud or other crime.
If you pass your driving test, we will share your data with DVLA so they can issue you with a full driving licence. We shall also securely destroy your provisional licence if you've agreed for us to do so. We'll do this either by using one of our shredders or we will use an external company called Restore DataShred to securely destroy it on our behalf.
All data related to coronavirus (COVID-19) has been deleted in line with guidance from the Cabinet Office. Where contact tracing is still in place, for example in Wales, we still hold data. Appropriate action will be taken when further advice is given.
5.

How long we keep your data

We will only keep your personal data for as long as it is needed for the reasons set out in this policy or for as long as is required by law.

We will hold:
electronic copies of your driving test booking for 7 years
electronic copies of your driving test report for 5 years - including a record of whether we passed your information to the NHS for coronavirus tracing
paper copies of your driving test for 2 years
We only hold your personal data shared by DVLA to check you're eligible to take a driving test for 10 days from the date you book your test.
6.

Where it might go

Our IT infrastructure and technology has been checked to make sure it's safe and secure.

All your data is held on DVSA servers based in the UK or hosted within cloud servers (Amazon Web Services) in Ireland.
7.

Protecting your data and your rights

The DVSA personal information charter sets out what steps are taken to protect your data, and the rights you have over your data.
8.

Changes to this notice

We may change this privacy notice at our discretion at any time.

When we change this notice, the date on the page will be updated. Any changes to this privacy notice will be applied to you and your data as of that revision date.

We encourage you to periodically review this privacy notice to be informed about your data is protected.
9.

How to contact us

If you have any questions about anything in this document or if you consider that your personal data has been misused or mishandled you can contact the DVSA data protection manager.

DVSA data protection manager

Data Protection Manager
DVSA
1 Unity Square
Nottingham
NG2 1AY

You may also make a complaint to the Information Commissioner, who is an independent regulator.