[Withdrawn] Guidance: making a proposal for COVID-19 therapeutics clinical trials
Updated 16 December 2020
This guidance was withdrawn on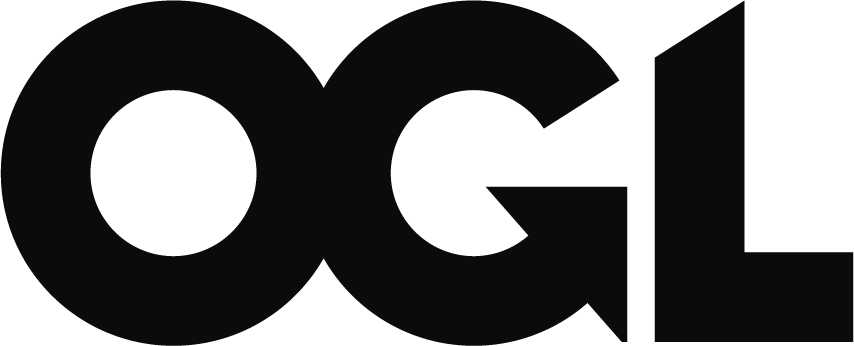 © Crown copyright 2020
This publication is licensed under the terms of the Open Government Licence v3.0 except where otherwise stated. To view this licence, visit nationalarchives.gov.uk/doc/open-government-licence/version/3 or write to the Information Policy Team, The National Archives, Kew, London TW9 4DU, or email: psi@nationalarchives.gov.uk.
Where we have identified any third party copyright information you will need to obtain permission from the copyright holders concerned.
This publication is available at https://www.gov.uk/government/publications/covid-19-treatments-making-a-proposal-for-clinical-trials/guidance-making-a-proposal-for-covid-19-therapeutics-clinical-trials
Introduction
The UK government is supporting national platform clinical trials, testing Phase 1, 2 and 3 COVID-19 therapeutic candidates in hospitals and prophylaxis candidates in community settings and patient groups at particularly high risk of COVID-19 and its complications:
REMAP-CAP
Established prior to the outbreak of COVID-19, REMAP-CAP is an international clinical trial testing a range of supportive care and specific interventions in patients admitted to ICU with severe community acquired pneumonia (CAP). A new arm specifically for COVID-19 was added to the trial and is currently testing potential COVID-19 treatments in critically ill patients in hospital settings, including in intensive care units.
RECOVERY+
RECOVERY+ is testing potential COVID-19 treatments in hospital settings in patients with moderate to severe COVID-19. Given the success of the Phase 3 RECOVERY platform in delivering a single platform trial across the NHS, the UK government has increased investment in an expanded platform which will operate for the next 24 months. This will include new treatments tested in Phase 2 and Phase 3 studies which will now be delivered through the RECOVERY+ platform in patients admitted to hospital.
PRINCIPLE
PRINCIPLE is testing potential COVID-19 treatments in the community in patients with mild to moderate COVID-19 who are aged over 65; or aged 50 to 64 with an underlying health condition.
AGILE
The Department of Health and Social Care supports Phase 1 COVID-19 therapeutic candidates through the Phase 1 national platform clinical trial, AGILE.
AGILE tests the safety and efficacy of promising therapeutics for further evaluation in a Phase 2 and 3 trial.
New treatments can be proposed for inclusion in any of the trials mentioned above. They will be considered by the UK COVID-19 Therapeutics Advisory Panel (UK-CTAP).
UK COVID-19 Therapeutics Advisory Panel (UK-CTAP)
An independent COVID-19 Therapeutics Advisory Panel (UK-CTAP), chaired by Professor Patrick Chinnery, will advise on what treatments should be proposed for testing through RECOVERY+, REMAP-CAP, PRINCIPLE and AGILE. The panel is formed by a group of experts with no vested interests from relevant backgrounds who have broad expertise covering key issues.
The panel will take specialist advice from sub-panels with expertise in strategically important areas for the treatment of COVID-19. These areas will change as we learn more about disease mechanisms in COVID-19 and its complications, and we advance our knowledge of the most effective treatments.
The final decision on which treatments will be included in in these trials will lie with the Chief Investigators, who have ultimate responsibility for the delivery of the trials and Professor Chris Whitty, the Chief Medical Officer for England and Chief Scientific Adviser for the Department of Health and Social Care.
The UK-CTAP will be supported by a UK Research and Innovation (UKRI) led secretariat. The membership of the group and the record of the meetings will be published and updated periodically to reflect any changes in the membership details and the drug prioritisation process.
UK-CTAP Membership
Patrick Chinnery: Clinical Director ‒ Medical Research Council, UKRI Professor of Neurology & Head of Department of Clinical Neurosciences, Wellcome Trust Principal Research Fellow, University of Cambridge Honorary Consultant Neurologist, Cambridge University Hospitals NHS Foundation Trust
Munir Pirmohamed: David Weatherall Chair of Medicine and NHS Chair of Pharmacogenetics, Director ‒ MRC Centre for Drug Safety Science and Wolfson Centre for Personalised Medicine, Director ‒ HDR UK North President, British Pharmacological Society, Institute of Systems, Molecular and Integrative Biology (ISMIB) University of Liverpool
Moira Whyte: Head of the Medical School, Director of MRC Centre for Inflammation Research, Sir John Crofton Professor of Respiratory Medicine, University of Edinburgh
Duncan Richards: Clinical Pharmacology and Experimental Medicine, University of Oxford
Ian Hall: Director, Nottingham Biomedical Research Centre
Charlotte Summers: University Lecturer in Intensive Care Medicine, Department of Medicine, Director of Academic Clinical Fellow Programme, Deputy Director of Clinical Academic Training, University of Cambridge School of Clinical Medicine
Fred Hayden: Professor Emeritus of Clinical Virology and Professor Emeritus of Medicine at the University of Virginia School of Medicine
Sir Michael Jacobs: Consultant & Honorary Associate Professor of Infectious Diseases at the Royal Free London NHS Foundation Trust
Proposal process for COVID-19 treatments
An open nominations portal will be managed by UKRI, who will collate information on compounds based on the evidence and data provided by academics, clinicians and industry experts as well as independently sourced information. A core team of due-diligence managers will be responsible for validating the information and will create briefings on potential compounds. This information will feed into the UK CTAP's specialist sub panels who will triage and prioritise the compounds for consideration by UK-CTAP.
If you wish to submit a proposal for a therapeutic to enter RECOVERY+, REMAP-CAP, PRINCIPLE or AGILE , you should complete a proposal form. Following the submission of your proposal you will receive an acknowledgement email with details of the onward process.
The proposal form can be found here
Please note: if your recommendation is not made through the proposal form it will not be considered.
If you have any other queries related to COVID-19 therapeutics, please contact therapeuticstaskforce@dhsc.gov.uk.
Additional information
In March 2020, the National Institute for Health Research (NIHR) established a single UK-wide process to prioritise COVID-19 research for funding or Clinical Research Network support as urgent public health (UPH) research. The UPH prioritisation process ensures that recruitment continues for urgent studies and as new treatments require investigation. More information can be found on the NIHR website.
The NIHR has published information about COVID-19 for patients on the Be Part of Research website, including how to get involved and information on supporting research in Black, Asian and minority ethnic communities.