Brief overview of the UK national maritime security programme
Published 14 May 2008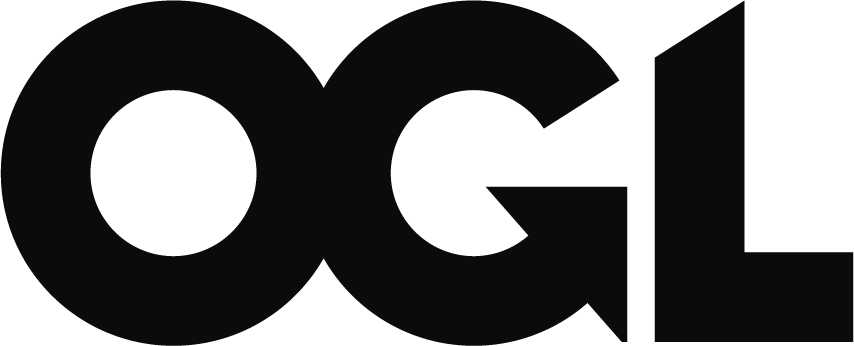 © Crown copyright 2008
This publication is licensed under the terms of the Open Government Licence v3.0 except where otherwise stated. To view this licence, visit nationalarchives.gov.uk/doc/open-government-licence/version/3 or write to the Information Policy Team, The National Archives, Kew, London TW9 4DU, or email: psi@nationalarchives.gov.uk.
Where we have identified any third party copyright information you will need to obtain permission from the copyright holders concerned.
This publication is available at https://www.gov.uk/government/publications/brief-overview-of-the-uk-national-maritime-security-programme/brief-overview-of-the-uk-national-maritime-security-programme
This programme brings together the UK's maritime security regime and the various international and European initiatives to provide a comprehensive protective security regime for UK ships and ports.
Aim of maritime security
The aim of maritime security is to detect and deter security threats and take preventative measures against security incidents affecting ships or port facilities and to protect from harm passengers, crews, ships and their cargoes, port facilities and the people who work and live in port areas.
Maritime operations where security is regulated by DfT
Prior to the attacks on the USA on 11 September 2001, the UK's maritime security regime was provided by the Aviation and Maritime Security Act 1990. It applied to passenger vessels and roll-on/roll off services and the ports that serve them. In December 2002 the International Maritime Organisation (IMO) adopted a new international instrument called the International Ship and Port Facility Security (ISPS) Code which was incorporated by the European Commission (EC) into Regulation (EC Regulation 725/2004 (PDF - 851KB)) with implementation dates of:
1 July 2004 for passenger ships and other ships over 500 tonnes on international voyages and the port facilities that serve them
1 July 2005 for domestic passenger vessels that go more than 20 nautical miles from land
1 July 2007 for certain domestic sea-going passenger vessels and cargo vessels over 500 gross tonnes on domestic voyages
This regulation was transposed into UK law using the following statutory instruments:
The national maritime security programme covers all commercial maritime operations and by regulation the DfT applies the programme to passenger ships carrying more than 12 passengers and to cargo vessels over 500 gross tonnes on international voyages (including mobile offshore drilling units) and the port facilities that serve them. With effect from 1 July 2007 we are regulating Class II(A) and Class III domestic passenger ships as well as Class VIII(A)(T) tankers used to transport oil and gas products domestically.
In March 2004, the International Labour Organisation published a code of practice to enhance security throughout ports and this has been used as the basis for an EC Directive (EC Directive 65/2005 on enhancing port security which the UK is transposing by way of Regulation.
Port and ship security assessments have been conducted to establish threats and vulnerabilities to port facilities and ships. These assessments are used by operators of ships and port facilities to draw-up ship and port facility security plans in accordance with security instructions issued by DfT. The plans are subject to approval by DfT and subject to a programme of compliance inspection by DfT and EC inspectors.
Security Training
The EC Regulation 275/2004 imposes mandatory training for port facility security officers, company and ship security officers. Training can only be delivered by trainers accredited by DfT according to an approved competency framework. An estimated 2000 port facility security officers, company and ship security officers have received training from DfT accredited training providers.
To find out about approved company security officer and ship security officer training providers please contact the Maritime and Coastguard Agency (MCA), Seafarer Training and Certification Branch on Telephone: 023 80 329 231 (then select option 2).
It is the responsibility of the port facility security officer to ensure that all security staff receive suitable security training so that they can carry out their duties competently. DfT has developed a maritime security training manual on the training of security staff to assist port facility security officers in this duty. The use of the training manual is voluntary but DfT, reserves the right to consider the case for moving to a mandatory regime, at a later date, if it is felt that the overall level of training does not meet with the standards laid down.
Compliance
DfT is responsible for monitoring and enforcing compliance with the requirements placed upon them in the ISPS Code, EC Regulation 275/2004 and the Aviation and Maritime Security Act 1990.
DfT employs a dedicated team of maritime security compliance inspectors to ensure that all UK ports receiving ISPS ships and all UK ISPS certificated passenger ships are compliant with the UK national maritime security programme.
Inspectors work closely with operators to ensure that the measures set out in approved port facility/ship security plans are operating effectively. They ensure that 'restricted areas' within port facilities are clearly marked and that the signage meets the relevant criteria. See the examples in the relevant section which follows. They also carry out both announced and unannounced inspection visits to ships and port facilities, conduct detailed security audits of key operations, attend Port Security Committee meetings and participate in drills, exercises and training events. Compliance activity also includes a programme of covert testing which simulates security incidents and other unlawful acts to test the effectiveness of security measures. Compliance activity is not limited to the UK and targeted inspections of UK passenger ships are carried out at overseas locations. DfT inspectors also participate in a programme of security inspections conducted by the European Commission to ensure community wide compliance with Regulation 725/2004.
The Maritime and Coastguard Agency (MCA), an executive agency of the Department for Transport, is responsible for a similar security compliance programme covering cargo and freight ships.
Consultation with the maritime Industry
The National Maritime Security Committee is the focal point for consultation on strategic maritime security matters. It is attended by senior representatives of the port and shipping industries and by other relevant government departments and meets twice a year. A shipping panel and a ports panel for consultation on specific and operational matters have also been established. Consultation with industry also occurs as part of the programme of compliance inspection and through participation in port security committees and regular liaison meetings.
Contingency plans and response to maritime security alerts and incidents
DfT engages with other government departments to provide an assurance that an effective response to maritime threats can be implemented. Specifically, DfT is contributing to security planning for major events and participating in drills and exercises at national, regional and local levels. Maritime contingency plans are kept under review by industry to ensure that they are effective and can be activated at all times. DfT is reviewing its procedures for promptly and accurately promulgating security level changes and supporting information to industry, especially at heightened and critical levels of security. It is also facilitating the introduction of multi-agency threat and risk assessments within ports. One of the challenges facing the programme is to deliver practical security requirements that can be applied by ships and ports at times of a critical security level and sustained by them for the duration that state of alert.
DfT also has oversight of the arrangements for handling ship security alerts (SSA) for UK and Red Ensign Group ships. Under the ISPS Code all ISPS ships have to be fitted with a SSA system which allows them to send an emergency message in the event of a security threat or incident. DfT has developed and implemented robust procedures for receiving SSAs and alerting UK response agencies.
The Maritime and Coastguard Agency maintains a number of search and rescue centres around the UK.
International
DfT officials take a leading role in meetings on maritime security at the IMO and work alongside experts from other G8 countries and with the EC. The overall objective is to increase the resilience of the maritime network by creating a more consistent security culture across the world.
The UK played a leading role in the adoption, in October 2005, of the protocol to the 1988 convention for the suppression of unlawful acts against the safety of maritime navigation. This protocol requires parties to criminalise the use of a ship as part of a terrorist act, establishes and international legal basis to counter the proliferation and trafficking of weapons of mass destruction, their delivery systems and related materials on the high seas. Once this protocol enters into force, it will improve the effectiveness of international cooperation to combat terrorist acts at sea in compliance with international law.
An international strategy for maritime security is being developed to increase the resilience of the maritime network by embedding a security culture at all levels in maritime operations. It will increase security awareness, develop skills and capabilities through practical training and, where appropriate, the provision of equipment. The strategy will depend on working collaboratively with other countries by sharing and encouraging the implementation of best practice. It will also seek to deliver the UK's counter piracy initiatives.
The strategy will build upon on-going consultations with other government departments, identifying and prioritising the countries and regions of interest with particular reference to:
countries within which terrorist activity poses a direct threat or developing threat
geographical locations that are of strategic importance to UK trade and shipping patterns
countries which give cause for concern as evidenced by a poor record of compliance with the international ship and port facility security code
countries where the conditions are conducive to receiving such assistance
The strategy will also be informed by the existing network of internationally based personnel attached to the UK missions, seafarer reports, overseas visits, inspections of UK registered vessels, IMO reports, intelligence and police reports. Bi-lateral discussions will ensure that the strategy meets the UK requirement as well as serving the needs of a host state.
The strategy will be kept consistent with the assistance frameworks of other donor countries through liaison with the IMO, with maritime security experts from other G8 countries and with the EC. This will ensure that mutual interests are recognised, maximising the impact of joint initiatives and reducing the risk of duplicating effort. The strategy will include measures of effectiveness to aid evaluation.
Security Levels
The ISPS code provides for three security levels. Most sea areas and foreign ports are set at Level One (normal) but when and where the threat to UK ships is assessed to be higher DfT will raise the security level for UK and Red Ensign registered ships to level 2 (heightened). Level 3 (exceptional) is reserved for times and locations where the risk of an attack on a UK ship is assessed to be critical. The same system applies to port facilities in the UK and in overseas territories and crown dependencies. The maritime threat level and security levels are not published. However, any change to a security level is communicated by DfT to industry as a matter of urgency. These levels are linked to ship and port facility security plans and dictate the measures that are to be taken along with any specific advice that DfT may issue.
An assessment of the threat to British interests from international terrorism is provided by the Joint Terrorism Analysis Centre (JTAC). The security levels set by DfT are determined in consultation with JTAC. The JTAC threat levels purely relate to the terrorist threat. In translating the threat level to a security level DfT has to consider other factors which affect the risk of a serious attack at sea. This can include an evaluation and verification of the measures that are in place to mitigate the risk of an attack at a particular location. Information on the security situation provided by embassy based Foreign and Commonwealth Officeofficials can be taken into account in this evaluation.
Non ISPS ships
DfT has issued security guidance to key sectors of the maritime industry not regulated under the ISPS code.