Promotional material
Conference 2014: Inspection Reform
Breaking down barriers to trade and investment - changing the way regulation is delivered
Documents
Details
BRDO and the World Bank Group hosted the second international Inspection Reform Conference in London on 9-11 September 2014. A few images from the event are shown below and details about it are provided in the attached delegate pack. The latest news is on our dedicated Blog and you can join our Inspection Reform Network on Linkedin for further information and debate.
BRDO provides externally funded technical assistance to overseas countries seeking to improve their environment for business and stimulate trade and investment. Through practical tools and guidance, interactive workshops and training, it helps governments, regulators and businesses ensure that regulations cover the things that matter and are enforced in a fair, transparent and consistent way.
BRDO works with the Investment Climate Advisory Services of the World Bank Group, with the OECD and EU, and in collaboration with the Investment Climate Facility of UK Specialist Expertise (iFUSE). This initiative funded by the Department for International Development supports investment climate reform in developing countries by sharing the UK government's international best practice in areas such as regulatory reform, competition policy and customs procedures.
The first international Inspection Reform Conference in 2012 was attended by over 165 delegates from 35 different countries. To facilitate the further exchange of knowledge and experience, most of the presentations and materials shared during the event are available to download below.
Inspection Reform Conference presentations 2012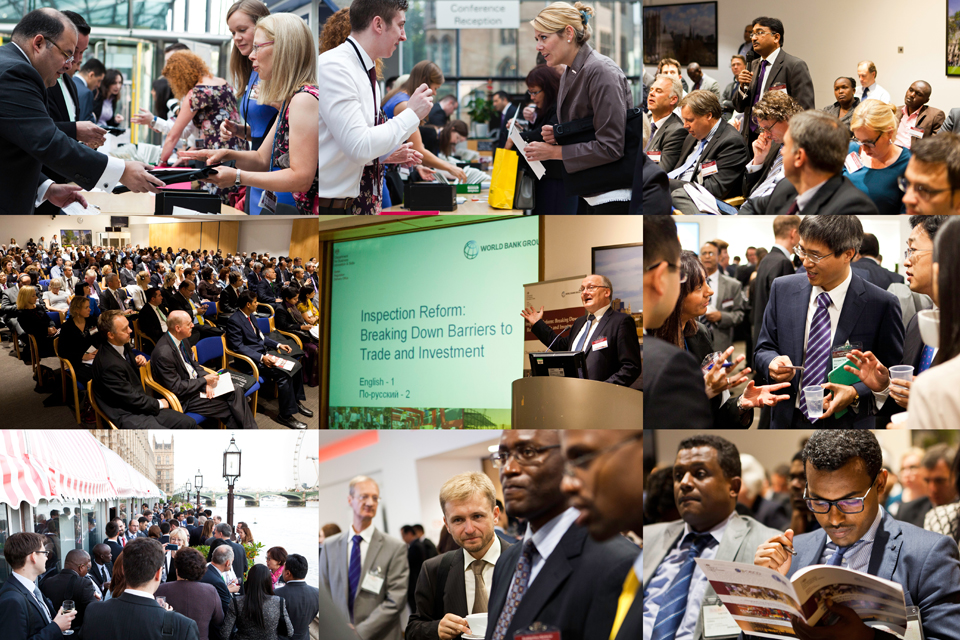 Published 1 November 2012