Blue Planet Fund
Updated 22 December 2022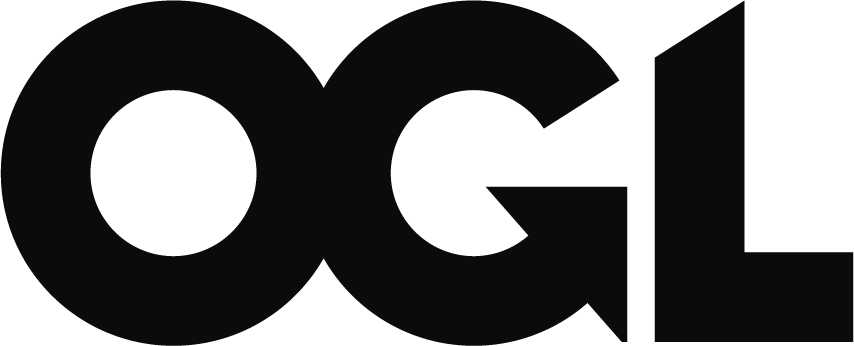 © Crown copyright 2022
This publication is licensed under the terms of the Open Government Licence v3.0 except where otherwise stated. To view this licence, visit nationalarchives.gov.uk/doc/open-government-licence/version/3 or write to the Information Policy Team, The National Archives, Kew, London TW9 4DU, or email: psi@nationalarchives.gov.uk.
Where we have identified any third party copyright information you will need to obtain permission from the copyright holders concerned.
This publication is available at https://www.gov.uk/government/publications/blue-planet-fund/blue-planet-fund
Introduction
The UK's £500 million Blue Planet Fund supports developing countries to protect the marine environment and reduce poverty.
Approximately 3 billion people rely on the ocean for their food security and livelihoods, with poor people particularly dependent on the ocean. The ocean economy is expected to grow faster than the global economy as a whole over the next decade, presenting opportunities for developing countries to grow their economies and improve the livelihoods of their people. At the same time, the ocean is facing serious and increasing threats from over-exploitation, pollution, biodiversity loss and climate change.
Financed from the UK Official Development Assistance (ODA) budget, the Blue Planet Fund is an important part of the UK's global leadership on marine issues. This includes our call to protect at least 30% of the global ocean by 2030 (for more information look at the Global Ocean Alliance "30by30" initiative) and our existing commitments to stop plastic pollution entering the ocean through our joint UK and Vanuatu-led Commonwealth Clean Ocean Alliance.
The Blue Planet Fund supports the delivery of the Integrated Review, which puts tackling climate change and the loss of biodiversity as the UK government's highest international priority. The Fund contributes to the UK government's commitment to increase its international climate finance support to at least £11.6 billion over the next 5 years. At least £3 billion of this will be invested in climate change solutions that protect, restore and sustainably manage nature and deliver strong outcomes for poverty reduction.
Our objectives
The Blue Planet Fund's objectives are in line with the UK's focus on protecting nature and tackling climate change in an integrated way. We are seeking ambitious outcomes in 4 interlinked areas: biodiversity, climate change, marine pollution and sustainable seafood.
Biodiversity
We aim to improve marine biodiversity and support livelihoods by protecting and enhancing marine ecosystems, reducing pressures and increasing resilience, and enabling sustainable and equitable access to, and use of, these resources.
Climate change
We aim to improve resilience, adaptation to and mitigation of climate change, particularly through enabling and investing in inclusive nature-based solutions.
Marine pollution
We aim to reduce marine pollution through action on land-based and sea-based sources that also contribute to improved livelihoods and healthier environments.
Sustainable seafood
We aim to ensure that seafood is produced and distributed in ways which support healthy ecosystems, do not overexploit marine stocks, provide sustainable inclusive and equitable livelihoods and enhance resilience to climate and socioeconomic shocks.
Programmes will also incorporate cross-cutting themes including gender and vulnerable groups, climate change, human rights and modern slavery, rule of law and corruption, and economic shocks. The Blue Planet Fund will support UK efforts to promote a clean, inclusive and resilient global recovery from the COVID-19 pandemic.
Our programmes
The following is a summary of the Blue Planet Fund's current programmes.
UK Ocean Country Partnership Programme
The UK Ocean Country Partnership Programme will deliver marine science technical assistance across the 3 core themes of marine pollution, biodiversity loss and supporting sustainable seafood. The programme will support countries in:
strengthening marine science expertise
developing science-based policy and management tools
educating coastal communities
This has the ultimate aim of delivering tangible and positive impacts on the livelihoods of coastal communities that depend on healthy marine ecosystems.
Global Fund for Coral Reefs
Through the Blue Planet Fund, the UK will contribute to the Global Fund for Coral Reefs (GFCR). Coral reefs are known to be of global importance to environmental sustainability. GFCR aims to combat the global threats to coral reefs and protect the marine biodiversity that they host, by investing $500 million (US dollars) in coral reef conservation over the next 10 years.
Global Plastic Action Partnership
Through the Blue Planet Fund, the UK plans to continue and increase its support to the Global Plastic Action Partnership (GPAP). GPAP brings together key players across multiple sectors to take collaborative action on tackling plastic pollution in developing countries. GPAP has so far established partnerships in Indonesia, Ghana and Vietnam, with an upcoming launch in Nigeria.
Ocean Risk and Resilience Action Alliance
Through the Blue Planet Fund, the UK plans to contribute to the Ocean Risk and Resilience Action Alliance (ORRAA). ORRAA focuses on applying science and incentivising investments into critical ecosystems (such as mangroves) that provide resilience against climate change, supporting the world's most vulnerable communities. The UK's investment supports ORRAA's aims to drive $500 million (US dollars) of investment into coastal natural capital by 2030.
Global Ocean Accounts Partnership
Through the Blue Planet Fund, the UK will contribute to the Global Ocean Accounts Partnership (GOAP). GOAP supports the development and maintenance of ocean natural capital accounts. Ocean accounts will ensure that the values and benefits of the ocean are recognised and accounted for in policy and decision making to enable sustainable use of marine resources.
Friends of Ocean Action
The UK will contribute to Friends of Ocean Action. It is a platform hosted by the World Economic Forum in collaboration with the World Resources Institute.
Friends of Ocean Action brings together ocean leaders from a wide range of sectors to encourage action and investment into sustainable ocean projects.
The UK's contribution will fund 3 Friends of Ocean Action activities:
1. Blue Food Partnership
This will aim to galvanise action from large companies across the globe on blue food issues. These include overfishing, illegal fishing and harmful subsidies.
2. Reducing seafood loss and waste
Friends of Ocean Action will run a pilot project to work with processing factories in developing countries to reduce seafood loss and waste.
3. Blue Recovery Hubs
This will involve establishing blue recovery hubs in countries affected by COVID-19 that want to rebuild their ocean economies in a sustainable way. Friends of Ocean Action will work on this activity in partnership with the Organisation for Economic Co-operation and Development (OECD).
PROBLUE
Through the Blue Planet Fund, the UK will contribute to PROBLUE, the World Bank's leading multilateral mechanism for encouraging and funding sustainable ocean activities.
PROBLUE works across a broad range of issues to support the development of the blue economy as an important driver of growth in small island developing states (SIDS) and coastal least-developed countries.
From sustainable tourism to tackling illegal, unreported and unregulated fishing, UK funding will directly contribute towards supporting countries in sustainably managing their marine resources. With this funding, we're placing marine biodiversity and climate change at the centre of government policy-making, helping to improve the livelihoods, food security and job security of coastal communities.
Fiji Blue Bond
The UK is contributing to a UN-led programme to support the government of Fiji in issuing its first sovereign blue bond. The blue bond will help to create a supportive environment for sustainable ocean finance in Fiji, supporting projects that improve ocean health and support the livelihoods of coastal communities.
Fund delivery
The Fund is managed by the Department for Environment, Food and Rural Affairs (Defra) and the Foreign, Commonwealth and Development Office (FCDO), and will run for at least 5 years. We aim to design the Blue Planet Fund to deliver systemic change on key marine environment issues, building on our theory of change. We are planning a range of programmes at bilateral and multilateral level to deliver the Fund's outcomes.
We are exploring opportunities to establish competed elements of the Fund in later years which external organisations may bid into. We are considering how we will allocate and manage this Fund, however the UK government is committed to open and fair competition and we encourage any interested party to engage in our competitions.