Guidance
Bishop community rail line
Community rail line service between Darlington and Bishop Auckland.
Documents
Details
The Bishop Line, formerly the Heritage Line, runs from Darlington Bank Top to Bishop Auckland in the north east of England. The line continues, as a privately owned railway, towards Eastgate where planning permission has been granted for an 'eco-village'.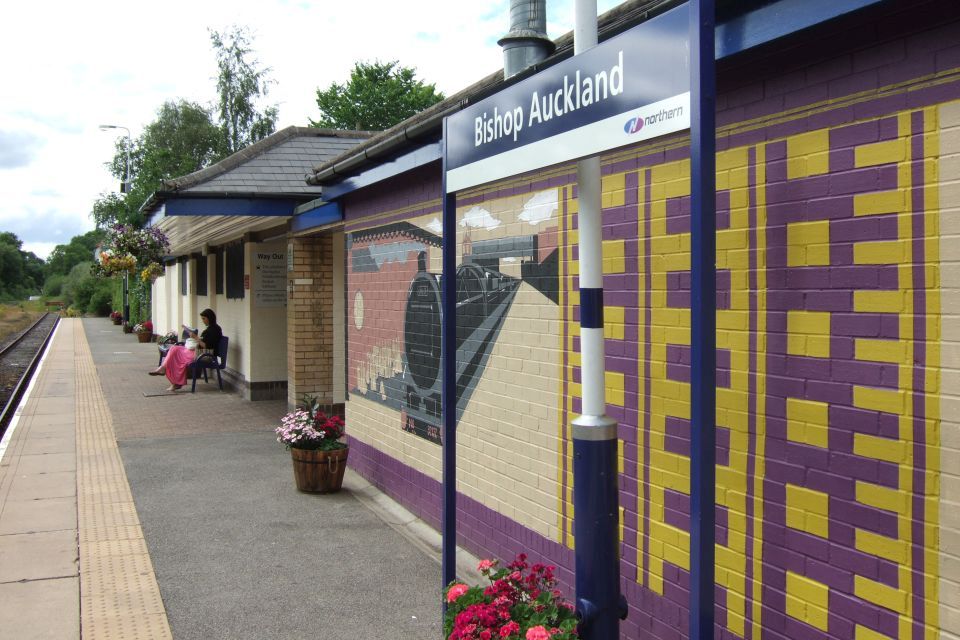 Route data
| | |
| --- | --- |
| Region | North east |
| Locale | County Durham |
| Stations | 6 |
| Length | 11 miles |
| Journey time | About 26 minutes — one way |
| Route type | Rural |
| Designation | Service |
| Pilot project | No |
| Designation date | 13 January 2011 |
| Partnership | Bishop Line Community Rail Partnership |
| Operator(s) | Northern |
The Bishop Line serves the following stations:
Bishop Auckland
Shildon
Newton Aycliffe
Heighington
North Road
Darlington (Bank Top)
Community rail designation
The Bishop Line was designated as a community rail service by the Department for Transport in January 2011. The designation covers the passenger rail service between Darlington (Bank Top) and Bishop Auckland. Apart from Darlington Bank Top, all stations listed have designated status.
Network Rail strategic route plan
The Bishop Line has been identified as a rural route within Network Rail's east coast and north east (G) strategic route plan.
The Bishop Line Community Rail Partnership
The Bishop Line is supported by the Bishop Line Community Rail Partnership which was formed in 2003.
The line has been supported by the local authorities since 1974 working with the rail industry and community groups. The construction of Newton Aycliffe station was funded by Durham County Council in 1978 to serve a growing new town.
Published 1 January 2011