2010 to 2015 government policy: broadband investment
Updated 8 May 2015
This was published under the 2010 to 2015 Conservative and Liberal Democrat coalition government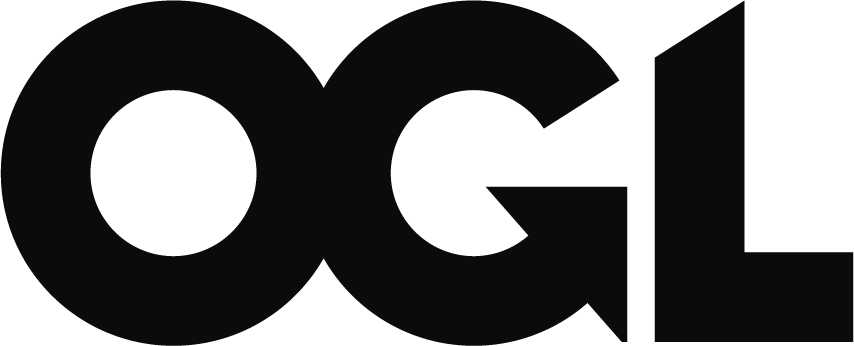 © Crown copyright 2015
This publication is licensed under the terms of the Open Government Licence v3.0 except where otherwise stated. To view this licence, visit nationalarchives.gov.uk/doc/open-government-licence/version/3 or write to the Information Policy Team, The National Archives, Kew, London TW9 4DU, or email: psi@nationalarchives.gov.uk.
Where we have identified any third party copyright information you will need to obtain permission from the copyright holders concerned.
This publication is available at https://www.gov.uk/government/publications/2010-to-2015-government-policy-broadband-investment/2010-to-2015-government-policy-broadband-investment
Issue
Fast, reliable broadband internet access is essential for homes throughout the country to benefit from online services, and for UK businesses to compete globally.
Some areas of the UK have access to faster broadband speeds than others, with many rural areas receiving far lower speeds than cities and urban areas.
We want to achieve a transformation in our broadband access, with everyone in the UK able to access broadband speeds of at least 2 megabits per second (Mbps) and 95% of the UK receiving far greater speeds (at least 24Mbps) by 2017. We are also exploring options to extend the benefits of fast broadband to remaining areas.
Actions
To make sure everyone in the UK has access to fast, reliable broadband we are:
investing £530 million to stimulate commercial investment and bring high speed broadband to rural communities reaching 90% of UK homes and businesses

investing a further £250 million to extend the benefits of superfast broadband to 95% of the UK and exploring approaches to deliver superfast broadband to the remaining hardest to reach areas, initially through a new £10 million competitive fund

investing £150 million in 'super-connected cities' across the UK

removing red tape to make it easier to put in broadband infrastructure
We are also investing up to £150 million to improve the quality and coverage of mobile phone voice and data services (we call this the Mobile Infrastructure Project).
These changes will reinforce the UK's position as a leading digital economy and will help to create local jobs and national growth. The government's own programmes will help to bring broadband to parts of the country that would not otherwise be reached by the private sector.
Background
In June 2010 almost 3 million homes and businesses did not have access to broadband speeds of at least 2Mbps. However, the pace of change since then has been dramatic: 73% of premises now have access to superfast services, and average speeds in the UK have almost trebled between May 2010 and May 2013.
Take-up of superfast connections increased by 650,000 in the last quarter of 2012 (a rate of 50,000 per week), and during 2012 and 2013 the commercial rollout was providing access to superfast services for new homes and businesses at a rate of up to 100,000 per week.
The government is committed to making sure that the benefits of improved broadband services are felt by as many homes and businesses in the UK as possible, to build on the rapid pace of change in the UK's broadband infrastructure, and to ensure that consumers continue to enjoy high speeds, a competitive broadband market, and attractively-priced services.
Appendix 1: superfast broadband benefits
This was a supporting detail page of the main policy document.
Superfast broadband makes home life more fun, connected and productive. It opens up a vast world of learning and entertainment; provides better, cheaper and easier ways to keep in touch with friends and family across the world; and creates opportunities to work and learn successfully from home, revolutionising our lives.
Watch, listen and read
Lightning quick connection speeds means downloading films, music and ebooks can be done in a flash, letting you enjoy your favourites, whenever and wherever you like.
Get the whole family online together
Superfast broadband means the entire family can use multiple devices at the same time with no interruptions. The consistent and reliable service allows the whole family to use the internet at once; playing games, watching on demand TV, using social media, and doing homework, without any drop in the connection.
Keeping in touch
The faster connection means you can chat and see family, friends and work colleagues wherever they are using high definition video and voice calls.
Keep those precious moments safe
Superfast allows you to use online data storage (such as cloud computing) to back- up and save photos, videos and other precious memories.
Maintain older people's independence
Superfast makes it easier for elderly and disabled people to maintain their independence and continue to live at home by taking advantage of new telecare and telehealth services that use the internet to alert health workers if they need help.
Learn something new
Learning has never been easier to access or more inspiring, with video, audio and interactive online courses. Superfast broadband allows you to access great resources to revise for exams, take up a new hobby or train for a new career.
Work from home
Superfast access to cloud computing, video conferencing and your employer's network means that working from home has never been easier, allowing you to cut your commute and balance your work and home life more successfully. Superfast broadband makes it easier to set up a business too, opening access to low-cost business software and the quick upload and download of large files and images.
Use our postcode checker to find out about superfast broadband availability in your area.
Business benefits
Superfast broadband can help transform existing businesses and enable new start-ups to get established. Reliable and consistent connectivity can boost productivity, even at the busiest times, regardless of the number of users online, and make it possible to build new business contacts around the world, reduce travel, and save money.
Communicating with customers
Superfast broadband can revolutionise how you communicate with customers and colleagues – improving customer service and cutting bills by speaking face to face with clients using video conference platforms for 'virtual' meetings in real-time.
Super charge your social media
Social media is here to stay and superfast means you can make the most of its instant, far reaching and cost-effective brand awareness and marketing opportunities.
Improve the look and feel of your website
Superfast broadband allows you to improve the look and functionality of your website. It is quick and easy to load high quality pictures and video and boost sales by giving your customers a richer experience.
Take advantage of affordable and cutting edge software
Superfast broadband gives you access to a raft of affordable leading-edge software and applications that can help you work more efficiently, connect with customers and colleagues around the world and allow you to be flexible about when and where you work.
Save time and money with 'the cloud'
Cloud computing offers you greater flexibility about when and where you access the internet and can save you time and money. With the cloud software and data is hosted remotely at a data centre, not on your computer, so you can access it anywhere and from any device, as long as it's connected to the internet.
Collaborate with others
Superfast broadband also makes it easy to share ideas and information with your colleagues or clients and collaborate on projects in a completely paperless way by making use of a cloud based secure work space.
Work flexibly from home
Superfast broadband can give you access to your business network from pretty much anywhere, so you can work from home or other locations and save time to enjoy your life in and out of work.
Data, data, data
These days we all need to handle more and more data and that takes bandwidth. Superfast broadband allows you to quickly send and receive super large video and graphic files as well as back-up your data remotely to keep documents safe and secure.
Your business could be eligible for a broadband connection voucher worth up to £3,000 to get superfast broadband.
Appendix 2: Superfast Broadband Programme
This was a supporting detail page of the main policy document.
Superfast broadband, offering download speeds of more than 24Mbps, can transform the way we live and do business.
See and hear how families and businesses across the UK are already benefiting from superfast broadband.
See and hear how families and businesses across the UK are already benefiting from superfast broadband.
Superfast broadband is currently available to over 78% of UK premises. The Government funding is supporting further investment by the private sector to ensure that the benefits of better broadband are extended as widely as possible.
Through 47 local projects the Government and Local Authorities are investing over £1.7 billion in improving broadband. The Superfast Broadband Programme is being delivered in three phases:
Phase 1 (formerly known as the Rural Broadband Programme) aims to provide superfast broadband coverage to 90% of UK homes and businesses by early 2016. As outlined in The Digital Communications Infrastructure Strategy, the Government is committed to providing universal access to 2Mbps by the end of 2015. The Government will be working with local projects and suppliers to launch a scheme which will offer people with less than 2Mbps broadband services the option of taking up superfast capable satellite service
Phase 2 aims to provide superfast broadband coverage to 95% of the UK by 2017
Phase 3 is testing options to roll-out superfast broadband beyond 95%
You can check whether superfast broadband is available in your area using the postcode checker and find out more details about what is happening in your local area using our Google Map.
Local authorities at county and unitary level in England have the responsibility for the Phase 1 and 2 projects in their areas, with each area's programme set out in a local broadband plan. The Devolved Administrations are leading in Scotland, Wales and Northern Ireland.
Superfast Broadband Programme: Phase 1
The Government has invested £530 million to provide superfast broadband to 90% of premises across the UK by 2016, as well as providing universal basic broadband (2Mbps). Further local and European funding means the total public sector investment is £1.2 billion.
The Phase 1 programme is being implemented through 44 local projects. By the end of the first phase, we will have given over four million more homes and businesses access to superfast broadband.
Over 1.5 million more premises in the UK have already been given access to superfast broadband as a result of the programme, with 40,000 additional premises gaining access every week.
Superfast Broadband Programme: Phase 2
A further £250 million is being invested into Phase 2, with local match funding, to extend superfast broadband coverage to 95% of UK premises by the end of 2017. This phase will benefit another one million more homes and businesses.
Superfast Broadband Programme: Phase 3
Phase 3 is testing options to roll out superfast broadband beyond 95%. A £10 million market testing fund is currently under way piloting a number of technologies and funding models to expand coverage in remote areas.
Find out more about the Market Test Pilots and their intended locations.
Appendix 3: investing in SuperConnected Cities
This was a supporting detail page of the main policy document.
SuperConnected Cities Programme
The Government has made up to £150 million available to support UK cities to develop the digital infrastructure capability to remain internationally competitive and attractive for investors, business and visitors.
Through the SuperConnected Cities Programme across 22 UK cities, the Government has provided:
Broadband Connection Vouchers to thousands of small and medium sized businesses to improve digital connectivity
public Wi-Fi in over 1,000 public buildings including museums, libraries and community centres, across city centres and in over 1,200 buses, trams and trains
digital projects increasing broadband capacity and supporting business growth in some of our leading cities
The 22 SuperConnected Cities are:
Birmingham, Bristol, Brighton and Hove, Cambridge, Coventry, Derby, Leeds and Bradford (joint proposal), London, Manchester, Newcastle, Oxford, Portsmouth, Salford and York in England
Aberdeen, Edinburgh and Perth in Scotland
Cardiff and Newport in Wales
Belfast and Derry/Londonderry in Northern Ireland
Broadband Connection Vouchers Scheme
From 1 April 2015, businesses in 50 UK cities will be able to benefit from the Broadband Connection Vouchers scheme. The scheme offers SMEs grants of up to £3,000 to cover installation costs associated with connecting to superfast and ultrafast broadband.
Following the Chancellor's announcement in the Autumn Statement 2014, this will be funded through a £40 million Challenge Fund. The scheme will operate on a first-come first-served basis. The Fund will run until March 2016 or until the fund is spent, whichever is the soonest.
Businesses can find further details and apply on the Broadband Connection Voucher Scheme website.
The 50 cities participating in the scheme are:
Birmingham, Bournemouth, Brighton and Hove, Bristol, Cambridge, Chelmsford, Coventry, Derby, Exeter, Gloucester, Hull, Ipswich, Leeds/Bradford, Leicester, Liverpool, London, Manchester, Middlesbrough, Milton Keynes, Newcastle, Norwich, Nottingham, Oxford, Peterborough, Plymouth, Portsmouth, Preston, Reading, Salford, Sheffield, Southampton, Southend on Sea, Stoke on Trent, Sunderland, Swindon, Wolverhampton and York in England
Aberdeen, Dundee, Edinburgh, Glasgow, Inverness, Perth and Stirling in Scotland
Cardiff, Newport and Swansea in Wales
Belfast and Derry/Londonderry in Northern Ireland