2010 to 2015 government policy: accessible transport
Updated 8 May 2015
This policy paper was withdrawn on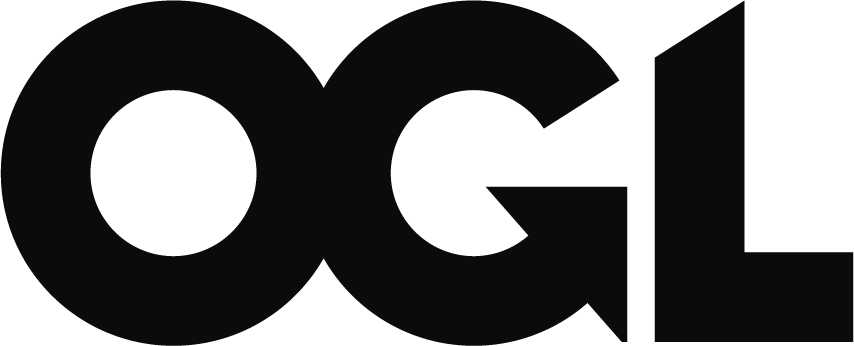 © Crown copyright 2015
This publication is licensed under the terms of the Open Government Licence v3.0 except where otherwise stated. To view this licence, visit nationalarchives.gov.uk/doc/open-government-licence/version/3 or write to the Information Policy Team, The National Archives, Kew, London TW9 4DU, or email: psi@nationalarchives.gov.uk.
Where we have identified any third party copyright information you will need to obtain permission from the copyright holders concerned.
This publication is available at https://www.gov.uk/government/publications/2010-to-2015-government-policy-accessible-transport/2010-to-2015-government-policy-accessible-transport
Issue
Transport should be easy for everyone to use. Making sure that access to buses, coaches, trains and taxis is hassle-free for all will reduce the number of car journeys and therefore help to reduce carbon emissions.
Actions
Accessible transport for all
To make transport more accessible, the government:
provides guidance and funding for community and voluntary transport used by disabled and elderly people
requires by law that bus and coach operators make their vehicles accessible for disabled people, including wheelchair users
requires taxis and private hire vehicles to make their vehicles accessible for disabled people, including wheelchair users and those with guide dogs, through the Equality Act 2010
is working to make trains more accessible (for more details on our future plans for trains see Expanding and improving the rail network
Blue Badge scheme
The Blue Badge scheme helps those with severe mobility problems who have difficulty using public transport to park close to where they need to go. To make it clearer who is entitled to a badge, the government has changed the process for assessing who should get a Blue Badge in line with the wider reform of disability benefits.
Background
The Equality Act 2010 states that transport must be accessible to all, regardless of any disability. It also requires government policies on accessible transport to be based on this act.
The government commissioned a detailed study of how voluntary and community transport operates in the UK.
To shape this policy, we used economic and statistical analysis, appraisal, evaluation, modelling and research.
Who we've consulted
The government ran a consultation on 'Personal Independence Payment and Eligibility for a Blue Badge'. This consultation asked for people's opinions on the options we have for dealing with the impact on the Blue Badge scheme from the government's changes to the welfare system.
The government also ran a consultation on what arrangements should be put in place if the Disabled Persons Transport Committee (DPTAC) were abolished:
Bills and legislation
Buses and coaches
The Public Service Vehicles Accessibility Regulations 2000 (PSVAR) cover all new buses and coaches brought into service since 31 December 2000, which carry more than 22 passengers and are used to provide a local or scheduled service:
The Blue Badge scheme
The Blue Badge scheme began on 1 December 1971 as part of the Chronically Sick and Disabled Persons Act 1970. There have been numerous amendments to the scheme since then but the current governing legislation is contained within these documents:
Appendix 1: Developing an evidence based accessible transport policy
This was a supporting detail page of the main policy document.
To ensure that transport systems are effective, transport decisions and policies made by government are informed by economic and statistical analysis, appraisal, evaluation, modelling, and research.
To provide the best evidence base for planning transport policies and schemes, mathematical models are used to analyse complex transport patterns.
Research reports
Statistics
Further information
Appendix 2: Accessible transport for all
This was a supporting detail page of the main policy document. For the most up-to-date information see Accessible rail transport.
Access to trains
The government is committed to providing an accessible rail system which offers disabled people the same opportunities to travel as other people. The Railways for all strategy explains what Britain's railway industry is doing to improve access for disabled people.
The Equality Act 2010 requires all station operators to take reasonable steps to ensure that they do not discriminate against disabled people. This document provides guidance to all station operators so that they continue to improve access to their services.
Accessible train station design for disabled people: a code of practice, November 2011
Rail stations
What is judged as good access for all passengers today may not be in the future, so station operators need to continually review the accessibility of their station. This document contains information on the standards required for infrastructure work at stations:
Accessible train station design for disabled people: a code of practice, November 2011
Each passenger train and station operator must have an operating licence, issued by the Office of Rail Regulation. These licences include a condition that requires operators (including Network Rail in respect of the stations it operates) to establish and comply with a Disabled People's Protection Policy. The Disabled People's Protection Policy outlines how they will protect the interests of disabled users of their trains and stations:
Access for All programme
Launched as part of The Railways for All Strategy in 2006, Access for All funding is being used to provide an accessible route at more than 150 of the our busiest inaccessible stations by 2015. The work is being carried out by Network Rail.
For more information about work at stations in England and Wales please contact railwaysforall@dft.gsi.gov.uk. For information about projects in Scotland please contact Transport Scotland.
We have recently announced a further £100 million to extend the programme to 2019. We will be working with the transport industry and local authorities during 2013 to select stations for the extended programme.
Trains
Rail Vehicle Accessibility Regulations have applied to all new rail vehicles entering service in Great Britain since 31 December 1998. They standardised the requirements to meet the needs of disabled passengers. This includes, for example, providing access for wheelchair users, the size and location of handrails, handholds and control devices as well as providing passenger information systems and other equipment. The Rail Vehicle Accessibility (Non Interoperable Rail System) Regulations 2010 (RVAR 2010) have now replaced the Rail Vehicle Accessibility Regulations 1998 (RVAR 1998).
However, on 1 July 2008, a new European standard came into force - the technical specification for interoperability for persons with reduced mobility (PRM TSI). The PRM TSI applies to all trains used on the interoperable rail system, which comprises the major lines of all Network Rail infrastructure. It sets standards for accessible trains, stations and other facilities.
To avoid having two different sets of standards (European and British), the Rail Vehicle Accessibility (Interoperable Rail System) Regulations 2008 removed those trains subject to the PRM TSI from the scope of RVAR 1998 but ensured that there remained a requirement to maintain and operate them to the standards to which they were built, ie RVAR.
RVAR 2010 remains as the accessibility standard to which light rail vehicles (those used on metro, underground and tram systems) are built.
As well as new rail vehicles, RVAR 2010 and the PRM TSI also apply to older rail vehicles (those introduced prior to 1999) when they undergo refurbishment (for non-heavy rail, and heavy rail respectively).
All rail vehicles, both heavy and light rail, must be accessible by no later than 1 January 2020.
Working towards 2020
While the latest fleets of trains are fully compliant with accessibility requirements, there are still trains in service that are not fully compliant. It's too expensive to withdraw and update these trains, so effort is being concentrated on those non-compliances which truly prevent disabled people from accessing trains.
We are working on a case-by-case basis, in consultation with the rail industry and the Disabled Persons Transport Advisory Committee (DPTAC), to identify those areas, such as passenger information systems, where compliance by 2020 will be required. Details about targeted compliance on heavy rail fleets is available.
While an accessible rail fleet will be achieved by 1 January 2020, it is likely that a small number of trains will not fully comply with the PRM TSI or RVAR by that time. It's inevitable that some exemptions will remain necessary and we are working with the rail industry and DPTAC to keep these to a minimum.
There is a list of rail vehicles built or refurbished to modern accessibility standards.
For more information, please contact us at railvehicleaccess@dft.gsi.gov.uk.
Research
Rail vehicle/platform gaps
Disability discrimination legislation has resulted in significantly more accessible trains and stations. While there is still much to do, the Department for Transport was conscious that the gap between the train and platform remained a potential barrier to disabled passengers, amongst others.
To gain a better understanding of this problem, a research study was commissioned. The purpose of the research was to establish from a user's perspective what constituted an acceptable gap and step and to provide recommendations for the future.
Audible warnings
The Rail Vehicle Accessibility Regulations 1998 require a distinct sound to be emitted when a train door can be opened and when it is about to close. This is intended to help visually impaired passengers find the door, let them know when it can be opened, and to warn them when it is about to close. This research is intended to establish whether this requirement helps people, and if it does, the best location and duration of the warning.
Publications and other resources
Appendix 3: Blue Badge scheme
This was a supporting detail page of the main policy document.
The Blue Badge scheme provides a range of parking concessions for people with severe mobility problems who have difficulty using public transport, so that they can park close to where they need to go. The scheme is run by local councils and operates throughout the UK. The government provides guidance and information on how to run and enforce the scheme: