The Rt Hon Rishi Sunak MP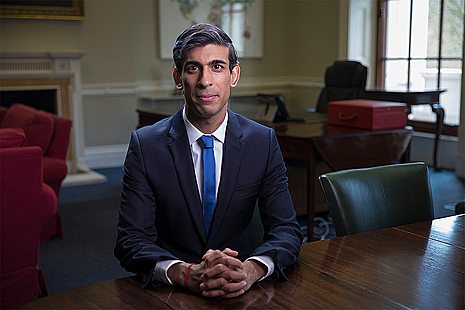 Biography
Rishi Sunak was appointed Chancellor of the Exchequer on 13 February 2020.
He was previously Chief Secretary to the Treasury from 24 July 2019 to 13 February 2020, and Parliamentary Under Secretary of State at the Ministry of Housing, Communities and Local Government from 9 January 2018 to 24 July 2019.
Education
Rishi went to Winchester College and studied Politics, Philosophy and Economics at Oxford University. He was also a Fulbright Scholar at Stanford University (USA) where he studied for his MBA.
Political career
Rishi was elected Conservative MP for Richmond (Yorks) in May 2015 and served as a Parliamentary Private Secretary at the Department for Business, Energy and Industrial Strategy from June 2017 until his ministerial appointment.
Career before politics
Rishi spent his professional career before politics in business and finance, working internationally. He co-founded an investment firm working with companies in multiple geographies. He then used that experience to help small and entrepreneurial British companies grow.
Personal life
Rishi is married with two young daughters.
Chancellor of the Exchequer
The Chancellor of the Exchequer is the government's chief financial minister and as such is responsible for raising revenue through taxation or borrowing and for controlling public spending. He has overall responsibility for the work of the Treasury.
The Chancellor's responsibilities cover:
fiscal policy (including the presenting of the annual Budget)
monetary policy, setting inflation targets
ministerial arrangements (in his role as Second Lord of the Treasury)
overall responsibility for the Treasury's response to COVID-19
Previous roles in government
Announcements