Procurement at HM Land Registry
How we use external suppliers for goods and services.
---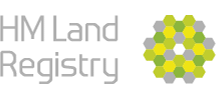 How to do business with us
We advertise our contracts on contracts finder, where appropriate.
As well as setting up our own contracts, we use framework contracts set up by other government departments that have already been through the competition and tender process. We also regularly use Crown Commercial Service's framework agreements. Crown Commercial Service is the national procurement partner for all UK public services.
Government procurement card
The government procurement card (GPC) allows holders to pay for orders without going through the traditional intensive order and payment process.
The GPC is our preferred purchasing and payment method for low-value transactions. Where it cannot be used, purchase orders are processed through our business information system.
Contact
Contact our chief procurement officer with any queries about our procurement procedure.
Email: Olivia.Thomson@landregistry.gov.uk
Olivia Thomson
Trafalgar House,
1 Bedford Park,
Croydon
CR0 2AQ