Press release
Youth Justice Board (YJB) notification of a death in custody
A young person at Cookham Wood Young Offenders Institution (YOI), at Medway in Kent, died on Saturday July 4, 2015.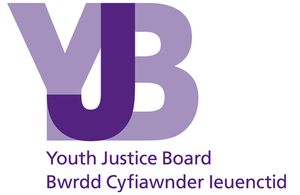 A YJB Spokesperson said:
"On Saturday the Youth Justice Board was informed of a death in custody at Cookham Wood YOI.
"The cause of death will be formally determined by inquest but, at the present time, we have no indication that the young person took their own life or that the circumstances were suspicious.
"We offer our condolences to the family for their tragic loss. The relevant agencies are already undertaking enquiries into the circumstances and cause of death, and we want to ensure that any findings are acted on as they arise."
Notes to Editors:
The Youth Justice Board (YJB) commissions the youth secure estate for children and young people under the age of 18. More information about the YJB is available on the website.
The family of the young person who died has given their consent for the YJB to issue an anonymised, public, statement of notification. Their privacy should be respected.
Cookham Wood YOI is for young people under the age of 18. Public YOIs for under 18s are run by the National Offender Management Service (NOMS).
An independent investigation will be carried out by the Prisons and Probation Ombudsman.
A Serious Case Review will also be carried out by the Local Children's Safeguarding Board, as is required for young people under the age of 18.
Youth Justice Board media enquiries
Youth Justice Board press office
102 Petty France
London
SW1H 9AJ
Press office 020 3334 3536
For out-of-hours queries 07659 173 270
Published 7 July 2015