Press release
YJB response to allegations at Medway STC
YJB statement on allegations at Medway Secure Training Centre (STC).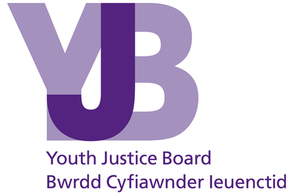 The BBC is due to broadcast an edition of its Panorama programme which we understand will contain allegations about some staff at Medway STC. Some of these allegations are being reported in the media.
YJB Chief Executive Lin Hinnigan, said:
The safety and wellbeing of children and young people in custody is paramount for the YJB which is why immediate steps have been taken to safeguard those who are at Medway STC.

We have increased our own monitoring activity and the presence of our independent advocacy service, delivered by Barnardos. All of the staff identified in the allegations have been suspended by G4S, which runs the STC.

Kent Police are reviewing each alleged incident and an investigation is underway. We are working closely with them and the other agencies involved, so it is not appropriate for us to comment further on the allegations.
Anyone with concerns or further questions can contact the YJB enquiries line on Tel: 020 3334 5300.
Youth Justice Board media enquiries
Youth Justice Board press office
102 Petty France
London
SW1H 9AJ
Press office 020 3334 3536
For out-of-hours queries 07659 173 270
Published 8 January 2016