Yemen, UK and Saudi Arabia announce next Friends of Yemen meeting
The meeting will be on 24 September in New York and will assess progress in Yemen towards reform and stability since their meeting in London in January.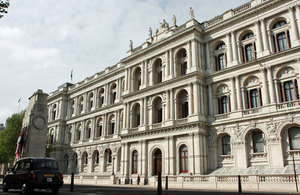 In a joint statement released today, the three governments reaffirmed their commitment to the Friends of Yemen process, and outlined the priorities for the New York meeting. Key among these will be how to ensure continued economic development in Yemen - particularly through a recently agreed IMF programme - and how to support the National Dialogue process in the run up to elections in 2011.
Following the announcement, Alistair Burt, FCO Minister for the Middle East said:
"The UK is committed to working closely with Yemen and its neighbours, and I am delighted that the Yemeni, Saudi Arabian and UK Governments have been able to announce jointly this Ministerial meeting of the Friends of Yemen. This is a new step forward in the coordinated international support for Yemen's efforts to promote development and counter terrorism.
Yemen faces many challenges. It is important for the people of Yemen, but also for the UK and the rest of international community, that social and economic progress is achieved to bring about the development and increased security that they need and deserve."
Members of the Friends of Yemen include the Gulf Co-operation Council and G8 member states, as well as the UN, EU, Turkey, Egypt, the Arab League, IMF and the World Bank.
Published 1 September 2010