World gets ready for spectacular opening of London 2012
Prime Minister welcomes opportunity to show the best of Britain in a Games like no other.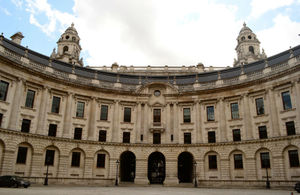 Over a billion people are set to watch the Torch make its final way to the Olympic Park tonight as Britain officially welcomes the world to the opening of the London 2012 Games.
Danny Boyle's spectacular opening ceremony involving more than 15,000 performers will begin at 20:12 tonight, opening the  sporting festival. The ceremony will be attended by HM the Queen, Prime Minister David Cameron, foreign dignitaries and VIPs from around the world.
"It's a great opportunity to show the world the best of Britain, a country that's got an incredibly rich past but also a very exciting future," said Mr Cameron.
Lasting legacy
All Olympic venues were designed with legacy in mind and will serve a sporting or community function beyond 2012. For every pound spent on infrastructure at the Games, 75 pence went toward regeneration, leaving behind a real legacy for the nation.
Further information
Published 29 July 2012