A celebration of books and reading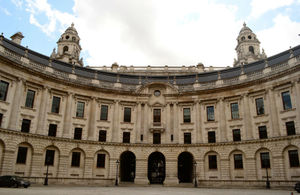 World Book Day is a worldwide celebration of books and reading, and is marked in more than 100 countries around the globe.
Today the UK and Ireland will mark World Book Day through a series of activities all over the country.
We will be celebrating the day by tweeting favourite reads from leading across our sectors, including the DCMS ministerial team. We'll also be adding details to this page.
Dame Lynne Brindley, CEO of the British Library shares her favourite book: "As a child, 'Alice in Wonderland' was always a favourite book. It is a real privilege to now be able to view the various depictions of Alice by artists from John Tenniel to Salvador Dali on public display in the British Library's Treasures Gallery. Having had cats at home as child, my favourite character was undoubtedly the Cheshire Cat - I think I lived in hope that mine would also strike up a conversation!"
Sandie Dawe, Chief Executive of VisitBritain: "I'm sure I won't be alone in choosing Charlotte Bronte's 'Jane Eyre'. Intensely moving and romantic with gothic overtones and great sense of place, I loved it when I first read it in my teens and it's one of the few books that I've re-read (as I'm not a great re-reader of books!)." 
Baroness Tanni Grey-Thompson DBE, 11-time Paralympic Gold medallist: "Favourite book - at the moment 'Pride and Prejudice and Zombies' by Seth Grahame-Smith. It has it all the class of Austen, a happy ending but zombies too. Completely irreverent." 
Baroness Andrews, Chair of English Heritage: "'Kilvert's Diaries' - enchanting glimpse of complex interior life of rural Victorian cleric; unique window on innocence of time and place."
Jennie Price, Chief Executive, Sport England: "'The Divide' by Nicholas Evans - author of 'The Horse Whisperer'. If you liked the 'Horse Whisperer' then you must read this book, it is even better."
Di Lees, Director-General of the Imperial War Museum: "My favorite book is Jane Austen's 'Persuasion' - it a great social commentary on the structure of society and the pressures on young women to make the right friends and alliances in order to advance ot maintain their social status. I like it particularly for its lack of dialogue which allows the reader more opportunity to understand the nuances of the text."
Penny Johnson, Director of the Government Art Collection: "I don't have a favourite book like I don't have a favourite work of art. Among my favourite books are George Eliot's 'Middlemarch', Thackeray's 'Vanity Fair' and 'White Teeth' by Zadie Smith. A book I particularly enjoy reading at the moment is 'The Hare with the Amber Eyes' by Edmund de Waal. I have been savouring it by reading it slowly because it is so well written and wonderfully evocative and observant. De Waal, an artist, uses netsuke heirlooms passed on through his family to trace the history of his ancestors and to explore the meaning these small Japanese figurines  have for him. I like the references to art - his great great grandfather knew, and was a patron of, Manet, Degas and Renoir. I can't wait to read the next bit."
'Bounce' by Matthew Syed has got the vote of Lord Herman Ouseley, Chair of Kick It Out, football's equality and inclusion campaign. "Like everything else in life, Bounce is convincing about the part luck plas in being successful in sport," he said. "You may be hugely talented, but success comes only with hard work, knowing the right people and being in the right place at the right time to get the sort of bounce that really makes a difference."
Tourism Minister John Penrose enjoys reading 'Surface Detail' by Iain M Banks. "Sci fi is a bit of a guilty pleasure but Banks manages to be intricate, thought-provoking and humane. A great way to relax when you're holidaying in Britain."
Gaming legend Ian Livingstone, Life President of Eidos and co-founder of Games Workshop has a soft spot for 'On the Road' by Jack Kerouac, whereas Sandy Nairne, Director of the National Portrait Gallery picks William Morris's 'News from Nowhere': "This is Morris's utopian dream of a future society in which art and craft are valued as part of everyday life. It is integrated into a view of work which encourages everyone to be creative. And the book ends with a beautiful description of a journey up the Thames, after the 'Revolution', and ends at Kelmscott Manor."
Sports and Olympics Minister Hugh Robertson picks two favourites: "As a child, my favourite book was 'Lord of the Rings' - for its excitement, the power of its imagery and its wonderful use of the English language. More recently, I have massively enjoyed 'From the Holy Mountain: A Journey in the Shadow of Byzantium' by William Dalrymple. Apart from the fact I am fascinated by the Middle East, I have heard it said that his analysis of the problems of Lebanon is the most accurate and incisive dissection of the troubled history of that country."
Roy Clare, Chief Executive of the Museums, Libraries and Archives Council, plumps for a Victorian classic: "'Diary of a Nobody' by George and Weedon Grossmith. Evergreen comic novel that is good for keeping perspective and worth re-reading at once if ever needing instant grounding." 
Crispin Truman, Chief Executive of the Churches Conservation Trust, recommends a recent read: "My favourite book - for this year anyway (so far!) - is 'Freedom' by Jonathan Frantzen. OK, so it's a pretty bleak take on 21st century society and how greed scuppers any attempt to achieve environmental sustainability. It's not too cheerful about human nature or modern day relationships either. But it's brilliantly written, a gripping read and I couldn't help empathising with one or two of the characters. I'm not telling which."
Last but not least, Baroness Sue Campbell, Chair of UK Sport and Youth Sport Trust picks 'More Than Just A Game' by Chuck Korr and Marvin Close, "because it shows the power of sport in inspiring people and changing lives," and the man responsible for administering the Public Lending Right, Registrar Jim Parker tells us "My favourite childhood book was Gavin Maxwell's 'Ring of Bright Water' - the author's account of how he reared a wild otter and established an otter sanctuary in the western isles of Scotland. Beautifully and evocatively written at a time in the late fifties and early sixties when wildlife and environmental issues were beginning to come to public attention."
World Book Night party
On Saturday 5 March, book lovers from across London will gather at Southbank Centre's Clore Ballroom to celebrate the inaugural free World Book Night party, which will see 20,000 selected members of the public give-away one million books across UK and Ireland.
Jude Kelly, Chair of World Book Night and Artistic Director, Southbank Centre nominates her favourite book: "'The Golden Notebook' by Doris Lessing remains a seminal and powerful read. It's a classic in content and form; and I love her mind as well as her words."
Further information
Published 21 May 2012