World Arthritis Day webchat – October 12
On Wednesday, 12 October, Paul Burstow, Minister of State for Care Services, will be online to hear your experiences of living with rheumatoid arthritis and answer questions about accessing physiotherapy.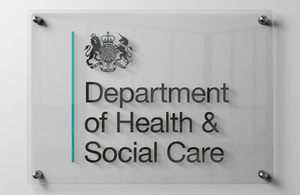 Your questions will be put to him by Ailsa Bosworth of the National Rheumatoid Arthritis Society (NRAS) and Phil Gray of the Chartered Society of Physiotherapists, next Wednesday, which is World Arthritis Day.
In a blog post for NRAS, Paul Burstow says:
I don't pretend to be an expert on every condition, though I do understand the devastating impact which rheumatoid arthritis can have on people if it is not identified promptly or managed effectively. Nor do I have any desire to micromanage the professionals at the front line - the doctors, the nurses, the physiotherapists or the self-help groups who directly provide the services to support patients. My job is to help create an environment in which excellent local services can flourish and to ensure that there are no barriers to prevent the provision of high quality care. I am therefore very keen to hear about your experience of living with rheumatoid arthritis and about your access to the services you need.
**How to take part in the webchat **
If you have a question about access to physiotherapy, or about services for rheumatoid arthritis more generally, you can ask a question in advance of the chat or you can tweet us your question, mentioning @dhgovuk and using the hashtag: #raphysio.
You will also be able to ask questions and leave comments live during the webchat on October 12, so don't forget to tune in on the day using the address above.
Submit a question in advance, or set a reminder for the webchat
About Paul Burstow
Published 6 October 2011