Press release
Work Programme boosts prospects of long-term unemployed in Wales
A UK government-backed jobs scheme has helped more than 15,000 unemployed people in Wales find lasting work, new figures have revealed.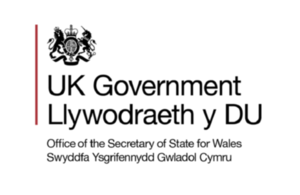 Since 2011, the Work Programme has overhauled how claimants - with the most significant barriers to getting a job - are supported off benefits and into work.
The scheme - which has contributed to the largest drop in long-term unemployment in Britain since 1998 - is also delivering better value for taxpayers with providers being paid by the results they achieve
New figures show that 15,370 people in Wales have already reached the six-month point in their new job (or three months for the hardest to help groups), with the vast majority continuing to work past that point.
In Wales the number of jobseekers claiming benefits for more than 12 months has fallen by 4,500 over the past year, with the number of people claiming for more than two years also falling by 1,700 over the same period.
Secretary of State for Wales Stephen Crabb said:
These latest figures show that the Work Programme is working, and it's working for Wales, with a significant increase in the number of long term unemployed finding lasting work.

It's so important to remember that behind each of these statistics is a real person, someone who is breaking the cycle of dependency and regaining their financial independence.

Previous schemes too often focused on quick fixes, solutions that helped people get by in the short term but didn't provide the right incentives to stay in work. As a result we saw problems of long-term dependency in Wales get worse.

Our Work Programme instead focuses on longer term support, giving guidance and incentives for people to not only get into work, but stay in work. It is providing a pathway out of poverty for many of those who face the greatest barriers to getting back into work.
Across the whole of Britain more than 330,000 long-term unemployed people have found lasting employment through the Work Programme.
These results have contributed to the largest drop in long-term unemployment in Britain for 16 years, which has fallen by 175,000 compared to this time last year. The number of people out of work for more than two years has fallen by more than 70,000.
Latest employment figures show the British employment rate, at 73%, is also back up to the level seen before the recession with 30.61 million people in work.
Work and Pensions Secretary, Iain Duncan-Smith, said:
Previously whole sections of society were abandoned - over a million people left to languish on benefits for a decade or more with zero job prospects.

Too many of the long-term jobless were simply ignored - a tragic waste of potential. That's why we introduced the Work Programme. It revolutionises the way we provide support to the those who are the hardest to help, supporting a move from dependency to independence and getting people into work so that they have financial security for the future.

The Work Programme is now helping more of the long-term unemployed than any programme before - and is one of the reasons we have just witnessed the largest annual fall in long-term unemployment in 16 years.
The Work Programme is specifically designed to help people who have been out of work for at least a year, but often longer – sometimes decades – move closer to getting a job.
People on the Work Programme who are on sickness benefits are not required to look for work, but are helped to move closer to finding work when they are able. This support has meant that - despite not having to apply for jobs - so far 18,500 people with a health condition or disability have been helped to find lasting work.
Published 26 September 2014