News story
Inspection work in progress
Details of completed inspections awaiting publication and active inspections.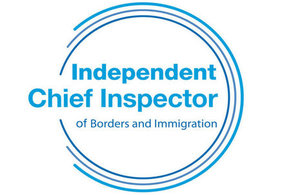 Completed inspections sent to the Home Secretary (publication expected in 8 weeks)
Family Reunions re-inspection (Amman) (sent 26 April 2018)
South Coast Ports (including cutters) (sent 20 June 2018)
Asylum Accommodation (sent 9 July 2018)
Live inspections
Vulnerable Adults
Other Government Department partnerships (focusing on Department for Work and Pensions and NHS)
Charging for Services
Published 10 August 2017
Last updated 10 August 2018
+ show all updates
Change to reflect sending the South Coast Ports and Asylum Accommodation reports to the Home Secretary.
New inspection "Charging for Services" added
Change to list of work in progress following publication of Vulnerable Persons Resettlement Scheme inspection
Updated work in progress for the inspectorate.
Page updated with current work in progress
First published.