News story
Inspection work in progress
Details of completed inspections awaiting publication and active inspections.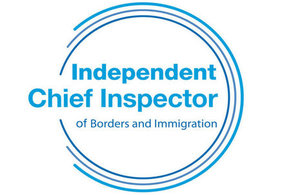 Completed inspections sent to the Home Secretary (publication expected within 8 weeks of date sent)
South Coast Seaports (sent 20 June 2018)
Asylum Accommodation (sent 9 July 2018)
Country of Origin Information (COI) report (sent 1 August 2018)
Vulnerable Adults (sent 20 August 2018)
Live inspections
Other Government Department Partnerships (focusing on Department for Work and Pensions, Department of Health and Social Care, Department for Education and Her Majesty's Revenue and Customs)
Charging for Services
Review of Recommendations
Illegal Working
Re-inspection of Coventry and Langley Parcel Hubs
Monitoring of EU Settlement Scheme registration
Re-inspection of the Home Office's application of the good character requirement in the case of young persons who apply for registration as British citizens
Published 10 August 2017
Last updated 27 September 2018
+ show all updates
Work in progress updated with new inspections.
Change to reflect sending the South Coast Ports and Asylum Accommodation reports to the Home Secretary.
New inspection "Charging for Services" added
Change to list of work in progress following publication of Vulnerable Persons Resettlement Scheme inspection
Updated work in progress for the inspectorate.
Page updated with current work in progress
First published.