UK backs project to end modern day slavery for girls and women
The new Work in Freedom programme will protect those at risk of being trafficked for domestic work or garment-making in South Asia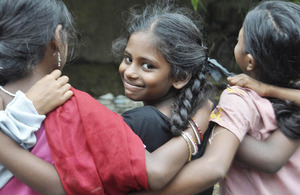 Trafficking of girls and women for domestic work or for the garment industry is a form of modern day slavery. A ground breaking new programme, supported by the UK government, aims to prevent 100,000 girls and women across South Asia from falling victim to the worst forms of child and labour trafficking.
The financial loss for families and communities who are trapped in forced labour amounts to over £13.8 billion annually in unpaid wages and illegal recruitment fees. Investing in girls and women is the smart thing to do, as well as the right thing. By having the freedom to work safely, we help to unleash their potential so they can lift themselves, their families and countries out of poverty.
The new initiative was announced at an event on the 15 July hosted by the UK government, the International Labour Organisation and the Gender Violence and Health Centre at the London School of Hygiene and Tropical Medicine.
See also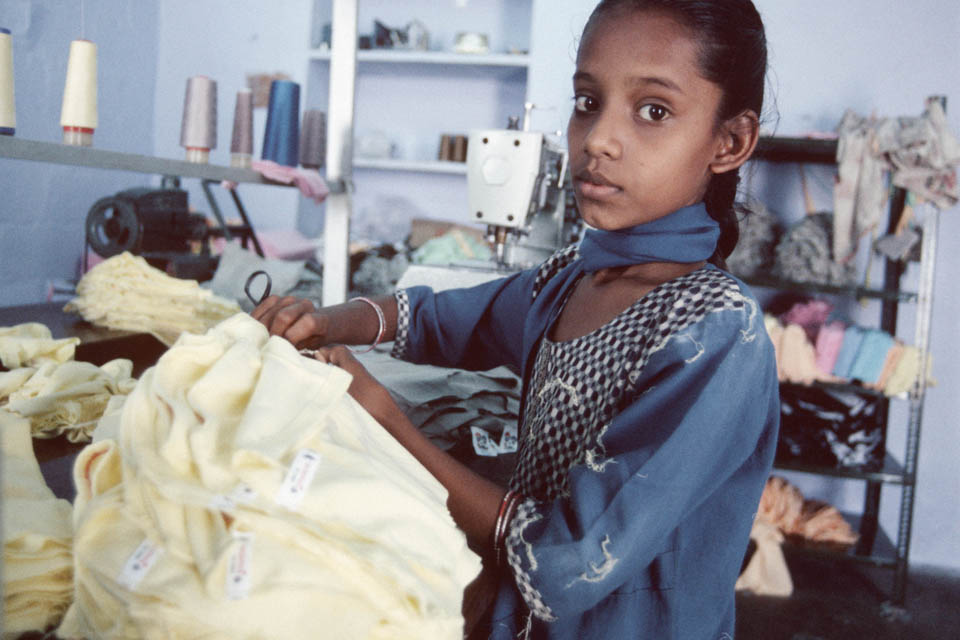 Maya's story: Surviving her violent employer
Migrant domestic workers, the majority of whom are women, are particularly vulnerable to abuse and exploitation, due to the unique and specific circumstances of the work inside a private household, combined with a lack of legal protection and regulation and their vulnerability as migrants living in a foreign country. Many migrant domestic workers are trafficked for forced labour, with some employers forbidding them from leaving the house, confiscating their passports, and using violence or threats of violence to control and force them to work, often without pay.
I was very afraid, but had no other option than to stay at my workplace. The house where I was sent as a housemaid was occupied by a large family. I was forced to work both in the house and in a shop. I had to work for 18 hours a day, 7 days a week. None of the people in the home were supportive, and I was tortured on many occasions and in different ways.
At the end of my stay in Lebanon, my last day was terrible. The mistress was out until late at night, and I was again attacked by a family member in her absence. The whole day I had been crying and asking for help. Later, in the evening I went to a neighbour's home to escape the attacks. The family members then asked where I had gone. I replied just saying I had gone out as they did.
After hearing this, the eldest began beating me violently. I shouted as loud as I could but he did not stop beating. They even closed the door and did not let me go out. Afterwards, in severe pain, I could not contain myself and opened the door and shouted from the balcony. A neighbour, who sent the visa to me, heard me screaming. She ran to the house and asked the house owner to stop beating me. Having sent the visa, the neighbour was also afraid. I asked her to take me away from the home, asking for mercy and for my life.
The neighbouring lady took me into her home, where I stayed for 2 days. Thereafter I was left at the agent's office, where several times the house owner came to take me back but I refused to go with them. All I wanted was my life.
(Source: Anti-Slavery International – testimony from pilot programme used to inform the Work in Freedom initiative.)
Published 15 July 2013