News story
Winterwatch keeps public up-to-date
A nationwide information service to help keep everyone safe and well this winter was launched today.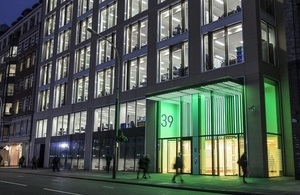 The online hub will provide regular updates about the increased demand on the NHS during the cold winter months and offer practical advice on keeping well when the weather is very cold.
Winterwatch will be published at 2pm each Thursday and you can sign up for the weekly Winterwatch email alerts.
It is the second year that Winterwatch has been available and, for first time, it will also publish information about flu, pressure on A&E and hospital statistics in one place. This will provide an invaluable source of information for health and social care professionals around the country.
Figures released today show that 29% of healthcare workers are currently vaccinated compared to only 11% this time last year. Although this shows a positive increase in the early uptake of the vaccination, the numbers are still too low and more work needs to be done.
Dame Sally Davies, the Chief Medical Officer, said: "The cold winter months bring additional risks to our health and well-being.  It's important we all look after ourselves and those around us to make sure we stay safe and well.
"Winterwatch will provide an invaluable source of information for doctors, nurses and commissioners around the country.
"NHS staff keep our health service running and it is vital they continue to protect themselves, their patients and their families over the coming months."
The Secretary of State for Health, Andrew Lansley, has today also announced that five hospitals will be able to provide extracorporeal membrane oxygenation (ECMO) this winter. ECMO is an additional treatment for patients with severe reversible respiratory failure.
Published 17 November 2011