Winning entries for the Better Business for All Awards 2016
Winners have contributed to business growth as part of the Better Business for All programme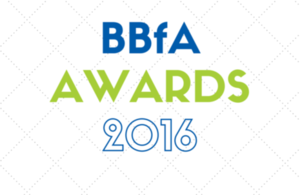 The winners of the Better Business for All (BBfA) Awards 2016 were announced at the BBfA Shared Learning Day (8 March 2016).
The winning entries have demonstrated success in bringing together business and regulators to change how local regulation is delivered and received. The winners showcase good practice across the four award categories: partnership, individual ambassador, innovation and special contribution.
Details of the winning and shortlisted entries are included in the attached document.
Better Business for All enables regulators to understand business better, and tailor their services to meet business needs. For more information about Better Business for All visit our information page.
Winning organisations and individuals
Partnership Award
Cornwall
Stoke-on-Trent and Staffordshire (Runner-up)
Individual Ambassador Award
Tim Milsom, Devon and Somerset
Jane Heeley, Kent and Medway (Runner-up)
Innovation Award
Worcestershire Regulatory Services
Hertfordshire (Runner-up)
Special Contribution Award
Maxine Aldred (Development Manager at Federation of Small Businesses)
The judges chose to award the following commendations:
Leading the Way Award – Leicester & Leicestershire
Ones to Watch – Surrey and Kent & Medway
Published 14 March 2016