World news story
William Miller and the Independence of Peru
British Ambassador James Dauris hosted a lecture about William Miller offered by Dr. Natalia Sobrevilla, Senior Lecturer and Head of Hispanic Studies at the University of Kent, England.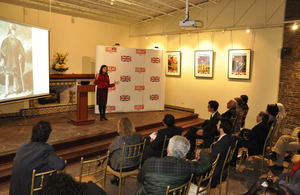 Englishman William Miller, who became a Grand Marshall of Peru, Minister of War and Governor of Callao, played an integral role in helping Peru to achieve its independence and stability in its early years. Introducing Dr Sobrevilla the British Ambassador commented, "William Miller's example is one of the many that make Peru's and Britain's historical ties so long and strong." Here is a resumé of Miller's life.
William Miller was born in 1795 in Wingham, Kent, the son of a successful businessman who was a Freeman of the City of Canterbury. In 1811, at the age of 16, he joined the army and was sent to join the artillery of the Duke of Wellington in Lisbon. He fought in the Peninsular War and then in the war of 1812 against the United States of America. He renounced his commission after Waterloo and attempted to become a businessman. Upon travelling to Buenos Aires in 1817 he realized he was destined for action and joined the Artillery. He crossed the Andes on horseback to join San Martín and took charge of the Marines, attacking the coasts of Peru and the city of Valdivia in Chile.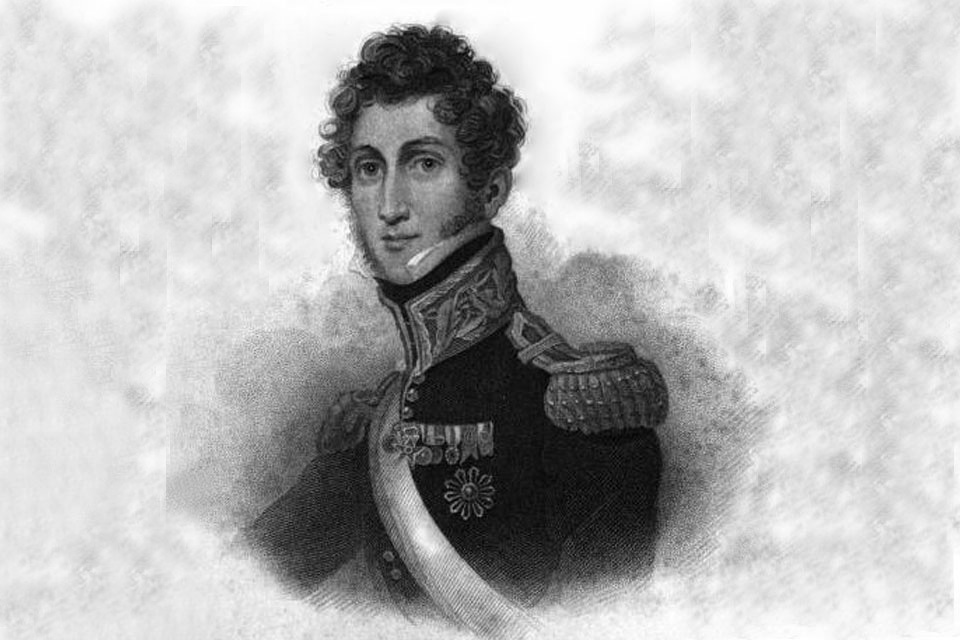 For over two years Miller was in charge of all the attacks to the coast with the Marines and worked hard at freeing the slaves they found in the haciendas and recruiting them for San Martín's army. He was present in the skirmishes and attacks that took place in the coast of Peru and all the campaigns between 1820 and 1824. Miller was instrumental in the creation of the Peruvian Army and he trained the first cavalry recruits. His participation in the battles of Junín and Ayacucho helped to determine the victory in both cases.
After this long and distinguished service he returned to England in 1826 and was declared a Freeman of the City of Canterbury and published with his brother his memoirs. In 1830 he returned to Peru, but did not stay long due to the intense civil wars. He continued his travels to the South Sandwich Islands where he remained until his return to Peru in 1834. He was appointed Grand Marshall of Peru and became Minister of War. Miller supported the Peru-Bolivia Confederation and was made Governor of Callao in 1837.
After the defeat of this Confederation he returned to England where he stayed until 1859 when he travelled back to Peru and Chile to settle his outstanding claims with both governments. All his positions were reinstated but he died onboard the ship that would take him back to England in 1861. He was buried in the English Cemetery in Callao and was later on taken to the Pantheon of Heroes in Lima.
Published 18 June 2013