Press release
Welsh Secretary welcomes Queen for Assembly opening
Secretary of State for Wales Cheryl Gillan welcomed Her Majesty The Queen to Wales for the official opening of the fourth National Assembly …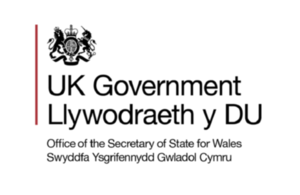 Secretary of State for Wales Cheryl Gillan welcomed Her Majesty The Queen to Wales for the official opening of the fourth National Assembly for Wales today (Tuesday, 7 June).
Mrs Gillan greeted Her Majesty the Queen, accompanied by the Duke of Edinburgh, the Prince of Wales and Duchess of Cornwall, as they arrived in Cardiff for the opening of the fourth term of the National Assembly at Cardiff Bay.
Mrs Gillan said: "This new Assembly comes with the enhanced law-making powers as voted for by the people of Wales in the referendum of March 3.
"I was pleased to have been able to deliver that referendum which will allow members to get on with the job of delivering better public services and improving life for the people of Wales in the devolved areas for which they have responsibility.
"The result of the referendum has brought with it a greater degree of responsibility to Cardiff Bay and, as the Queen told Assembly Members, the performance of the Assembly in discharging these new responsibilities will be closely scrutinised here in Wales and elsewhere.
Mrs Gillan added: "The Government has already reinforced its commitment to working closely with the new Welsh Government in the Assembly to make these legislative arrangements work effectively. Much is now expected from the Assembly as it had been entrusted with the authority to make laws within the 20 areas covered by the original devolution settlement.
"I now look forward to working again with the First Minister and Assembly Members as they get down to work locally in Wales to deliver on the areas devolved to the Assembly".
Published 7 June 2011