Press release
Welsh Secretary visits Reserve Forces and Cadets' Association in Maindy
Secretary of State for Wales Cheryl Gillan today [21st November] met members of the Reserve Forces and Cadets Association at Maindy Barracks…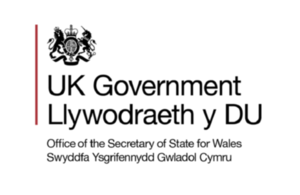 Secretary of State for Wales Cheryl Gillan today [21st November] met members of the Reserve Forces and Cadets Association at Maindy Barracks in Cardiff. RFCA for Wales is one of 13 statutory bodies in the UK which house, administer and support recruiting of the Territorial Army and provide other administrative support to the Volunteer Reserve and Cadet Forces.
 The Association provides an essential link between the Military forces and local communities.  Mrs. Gillan praised the work the association does in supporting the Regular Forces and the career opportunities they provide for young people in Wales. The Sea Cadet Corps, Army Cadet Force, Air Training Corps and the Combined Cadet Force are all organisations striving to prepare young people to become responsible members of society, in whichever field their aspirations lie. 
Wales has a history of providing reservists in support of the UK's regular forces dating back to the 19th century.  Today, reservists have been deployed on a range of operations, including Iraq and Afghanistan.   
Mrs. Gillan said: "I was delighted to visit Maindy today, where I met reservists and members and volunteers of the cadet forces who have taken the opportunity to get involved in exciting training in a disciplined environment.
"We are also indebted to all the adult volunteers who invest so much of their time and effort in inspiring cadets to be the very best they can be.  The RFCA provides a range of valuable and essential civilian support services and I am proud of the role they play in helping to safeguard the United Kingdom's defence."
Notes to editors:
The interests of Reserve Forces (Royal Naval Reserve (RNR), Royal Marines Reserve (RMR), Territorial Army (TA) and the Royal Auxiliary Air Force (RAuxF)) and the Cadet Movement are served by an organisation dedicated to their support and well-being.
The RFCAs provide a key link between the Services and the communities, employers work places and institutions from which the Reserve Forces and the Cadet Movement volunteer.
Through the RFCAs the goodwill, understanding and support of the population - all essential to the military volunteer concept - can be nurtured and Defence promoted in general.
Published 21 November 2011