Ysgrifennydd Cymru'n ymweld â Busnesau Llwyddiannus De Ddwyrain Cymru
Mae busnesau Cymru'n chwarae eu rhan yn adferiad economi Prydain, meddai Cheryl Gillan, Ysgrifennydd Gwladol Cymru heddiw. Wrth siarad pan …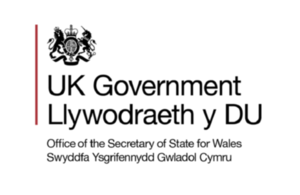 Mae busnesau Cymru'n chwarae eu rhan yn adferiad economi Prydain, meddai Cheryl Gillan, Ysgrifennydd Gwladol Cymru heddiw.
Wrth siarad pan ymwelodd a chwmniau yn y De Ddwyrain, rhoddodd ganmoliaeth i rol y sector breifat a'r entrepreneuriaid o ran creu economi gryfach a mwy sefydlog.
Ymwelodd Mrs Gillan a Ultrapharm Limited ym Mhont-y-pŵl i agor y ffatri newydd yn swyddogol.  Mae'r cwmni, sy'n cynhyrchu cynnyrch becws sy'n rhydd o glwten, wedi sicrhau contract gyda Marks and Spencer yn ddiweddar i gyflenwi bara rhydd o glwten iddynt.
Yn dilyn agor y ffatri, ymwelodd Mrs Gillan a gwinllan Ancre Hill ym Mynwy lle bu iddi gyfarfod a Mr Richard Morris a sefydlodd y busnes yn 2006.  Mae'r busnes wedi parhau i ffynnu, ac yn ddiweddar wedi ennill gwobr medal efydd Cystadleuaeth Ryngwladol Gwin a Gwirod.
Yn dilyn taith o gwmpas y Winllan, ymwelodd Mrs Gillan a JoJo Maman Bebe yng Nghasnewydd, busnes llwyddiannus arall yng Nghymru.  Lansiwyd y cwmni ym 1993 gan yr entrepreneur Cymraeg Laura Tenison, fel cwmni bychan  yn arbenigo mewn dillad beichiogrwydd a dillad babanod.  Erbyn hyn mae gan y cwmni dros 28 o siopau ledled y DU ac mae'n cyflogi dros 300 o bobl.
Dywedodd Mrs Gillan :  "Mae'r busnesau rwyf wedi ymweld a hwy heddiw yn dangos, er gwaethaf yr hinsawdd economaidd anodd presennol, bod llawer o fusnesau yng Nghymru yn gwneud yn dda, yn ffynnu a hyd yn oed yn ehangu.    O agor y ffatri newydd Ultrapharm, sydd wedi sicrhau contract gyda Marks and Spencer, i winllan wobrwyol Ancre Hill  ym Mynwy, mae llawer i ddathlu a bod yn optimistaidd am y dyfodol.
"Wedi dechrau JoJo Maman Bebe fel busnes bychan a'i droi yn gwmni a throsiant lluosfiliynau, gellir gwir alw Laura Tenison yn  un o entrepreneuriaid mwyaf llwyddiannus Cymru.  Gan iddi ennill Gwobr Merch Busnes Veuve Clicquot yn gynharach eleni, mae'n dda iawn gweld bod Laura'n derbyn y gydnabyddiaeth hon ar draws y byd busnes.
"Mae wedi bod yn ymweliad defnyddiol iawn, yn arbennig i glywed sut mae'r busnesau wedi ymdopi a'r hinsawdd economaidd bresennol.  Mae egni a phenderfyndod y tri busnes wrth iddynt edrych at barhau eu llwyddiant  i'r dyfodol, wedi cael argraff fawr arnaf ac wedi fy nghalonogi.
Ymwelodd yr Ysgrifennydd Gwladol a safle Stad Billy Banks gynt, lle gwelodd y cynnydd a wneir gan Penarth Heights Development wrth ailddatblygu ac amnewid yr ystad sydd bron yn adfeiliedig.
Ychwanegodd Mrs Gillan "Rwyf wedi fy rhyfeddu'n fawr gyda'r cynnydd a wnaed gan Penarth Heights Development wrth ailddatblygu'r stad hon.  Bydd 377 eiddo newydd ar y datblygiad pan ei cwblheir, a bydd 20 y cant o'r eiddo yn dai fforddiadwy.  Byddaf yn dilyn y cynnydd gyda'r diddordeb mwyaf, a hoffwn ymweld a'r safle yn y dyfodol i weld sut mae'r datblygiad yn symud ymlaen.
Cyhoeddwyd ar 18 August 2010