Press release
Welsh Secretary visits flourishing South East Wales Businesses
Welsh businesses are playing their part in Britain's economic recovery, Secretary of State for Wales Cheryl Gillan said today. Speaking on …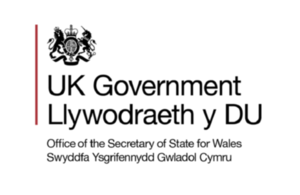 Welsh businesses are playing their part in Britain's economic recovery, Secretary of State for Wales Cheryl Gillan said today.
Speaking on a visit to firms in South East Wales Mrs Gillan praised the role of the private sector and entrepreneurs in creating a stronger, more stable economy.
Mrs Gillan visited Ultrapharm Limited in Pontypool to officially open the new factory.  The company which produces gluten-free bakery products, has recently secured a contract with Marks and Spencer to supply them with gluten-free bread.
Following the opening of the factory, Mrs Gillan visited Ancre Hill vineyard in Monmouth where she met Mr Richard Morris who set up the business in 2006.  The business has continued to thrive and recently won the bronze medal award from the International Wine and Spirit Competition.
After a tour of the Vineyard, Mrs Gillan visited another Welsh business success story when she visited the headquarters of JoJo Maman Bebe in Newport.  The company was launched in 1993 by Welsh entrepreneur Laura Tenison as a tiny specialist maternity and baby clothing company and now has over 28 stores across the UK and employs over 300 people.
Mrs Gillan said:  "The businesses I've visited today show that despite difficult economic conditions, there are many Welsh businesses doing well, thriving and even expanding.  From the opening of the new Ultrapharm factory who have secured a contract with Marks and Spencer to the award winning Ancre Hill Vineyard in Monmouth, there is much to celebrate and be optimistic about the future.
"Having started JoJo Maman Bebe as a small business and turned it into a multi-million pound turnover company, Laura Tenison can truly be called one of Wales' most successful entrepreneurs.  It is great that Laura is getting this recognition from across the business world having won the Veuve Clicquot Business Woman Award earlier this year.
"It has been a very useful visit, in particular hearing how the businesses have coped in the current economic climate.  I have been impressed and encouraged by the drive and determination all three businesses have as they look to continue their success in the future.
The Secretary of State also visited the site of the former Billy Banks Estate, where she saw first hand the progress the Penarth Heights Development is making in redeveloping and replacing the near-derelict estate.
Mrs Gillan added:  "I have been hugely impressed with the progress being made by Penarth Heights Development in redeveloping this estate.  The development when complete will have 377 new properties, 20 per cent of which will be affordable housing.  I will be following the progress with keen interest and would very much like to visit in the future to see how it is coming along."
Published 18 August 2010