Press release
Welsh Secretary statement in response to TATA Steel announcement
David Jones responds to announcement regarding job losses across Tata Steel operations in Wales.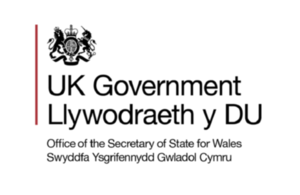 In response to today's announcement regarding job losses across Tata Steel operations in Wales, Secretary of State for Wales, David Jones said:
There is no denying the challenging conditions businesses are facing in the global marketplace. Today's announcement by Tata Steel will impact on many in South Wales, but whilst it will not give the individuals affected comfort, this commercial decision is one that has been undertaken to ensure Tata's UK operations can remain competitive.

I have been assured that Tata remains committed to having a strong presence in Wales and the UK as a whole.

The news that Tata is expected to light Blast Furnace 4 in the first quarter of 2013 is welcome news, as is the the creation of 120 new jobs at the hot strip rolling mill at Llanwern and 65 new jobs at its distribution centre.

However, the loss of over 500 jobs in Wales is a short and sharp reminder of the challenges facing businesses globally. Both governments in Whitehall and Cardiff need to be relentlessly focused on the economy and I am committed to working with the Welsh government to ensure we succeed in this area.

Jobcentre Plus are ready to support employees should there be any redundancies. I am in close communication with officials at Tata and I will be seeking an early meeting with them to discuss the level of support that can be provided in light of today's announcement, and to ensure that everything possible is done to help those affected by it.
Published 23 November 2012