Press release
Welsh Secretary statement in response to flooding and rescue operation in Ceredigion
Secretary of State for Wales, Cheryl Gillan said: "This has been a very impressive operation in horrific weather conditions and with unprecedented…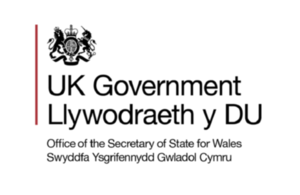 Secretary of State for Wales, Cheryl Gillan said:
"This has been a very impressive operation in horrific weather conditions and with unprecedented flood levels.
"Those involved in the rescue mission at the caravan parks in Llandre have acted quickly and with courage.
"Wales Office are in contact with the teams involved and I would like to offer them my support and thanks for the way in which they have come to the aid of all the residents and holiday makers affected, and kept disruption to a minimum.
"I believe the situation is under control.  In particular, I'd like to thank the Royal Air Force Sea King helicoptors, Mid West and West Wales Fire Rescue Service, the lifeboat crews and fire service boats currently at Riverside, for their efforts.
"I hope that everyone affected in the area is safe and unharmed."
Published 9 June 2012