Press release
Welsh Secretary responds to Labour Market Statistics
The Secretary of State for Wales David Jones has welcomed the continued fall in unemployment as the latest labour market statistics were published.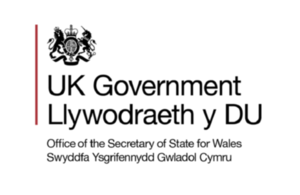 The Secretary of State for Wales David Jones has welcomed the continued fall in unemployment as the latest labour market statistics were published today [23 January].
The latest labour markets statistics published by the Office for National Statistics show that unemployment has fallen in Wales by 1,000 over the last quarter, with youth unemployment continuing to fall.
However, during the same period, the number of people in employment fell by 28,000 from the last quarter and economic inactivity increased by 24,000.
Mr Jones said:
It has been difficult to escape the challenges that businesses have recently faced. However the continued falls in unemployment, youth unemployment and long term youth unemployment are most welcome. I am also pleased that, over the last year, employment in Wales has increased by 17,000.

I believe we can continue to build on this with the extension of the UK government's youth contract scheme – which provides new apprenticeship and voluntary work experience placement opportunities for 18-24 year olds - to the whole of Wales. This means that employers will be offered a wage incentive of up to £2,275 when they take on a young person who has been on benefits for at least six months.

Having seen encouraging signs for Wales' employment figures over recent months, today's statistics do remind us that there is still a huge amount of work to be done to keep Wales on the right track to economic recovery, so it is disappointing to see that the number of people in employment in Wales has fallen over the last quarter.

However, the UK government is committed to working alongside Welsh Government Ministers. I am particularly pleased that the First Minister will be speaking at the Job Summit that the Wales Office is holding next month.
Youth contract case study
Two previously unemployed people are back in the saddle after being taken on by a world-renowned equine centre.
The duo have been employed by the David Broome Event Centre in Caldicot, Monmouthshire, working on the numerous events taking place and the livery yard.
Kim Sealey, 20, and Stephen Reynolds, 24, were being helped in their quest for employment by Working Links, which delivers the UK government's work programme across Wales. Working Links' dedicated employer services team secured the vacancies through the new Youth Contract initiative, which gives employers up to £2,275 for every 18-24-year-old they take on from the Work Programme.
The two were also helped in their journey by Working Links' partner organisation Torfaen Training.
Rita Read, secretary at Broome & Company and responsible for personnel recruitment at the David Broome Event Centre, said:
We were looking to hire a couple of people to help out at the show ground and another to work on the yard so when we heard about the Youth Contract we had to find out more.

It's great to be helping unemployed people find work - particularly young people with an interest in equestrian, and that's what Working Links supplied us with. We have a lot of events going on at the moment so we are keeping them really busy but they're doing really well. If we recruit again, Working Links will definitely be the first port of call.
Jennie Lawton, Working Links partnership manager, said:
The new recruits are doing a lot of different things at the centre and have picked up lots of new skills.
To find out how the Youth Contract can benefit your business, call Jobcentre Plus on 0845 6012001 (option 2), or visit online: www.dwp.gov.uk/youth-contract
Published 23 January 2013