Press release
Welsh Secretary: RAF Valley a world leader in military aviation
Secretary of State for Wales, David Jones will today visit RAF Valley on Anglesey where he will undertake a tour of the facilities and mark …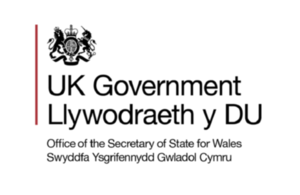 Secretary of State for Wales, David Jones will today visit RAF Valley on Anglesey where he will undertake a tour of the facilities and mark the important contribution the base makes to Britaindefence.
During his visit, Mr Jones will meet with the search and rescue teams and receive a briefing on international defence training. He will be escorted on a tour the Hawk T1 aircraft, which is currently used at RAF Valley for fast-jet pilot advanced aviation training and will take the opportunity to meet with Service families to discuss life on the base.
Speaking ahead of the visit, Mr Jones said:
"I am delighted to have the opportunity to visit RAF Valley today. Valley puts Wales at the heart of preparing our fast jet pilots for frontline duties, including the Royal Air Force's quick reaction alert, which defends British skies. 
"Valley's advanced mix of real and virtual training makes it a world-leading centre for military aviation - not only in terms of the standards of its teaching but in terms of the value for money it offers. This is recognised by the many nations which send their pilots to train with the RAF in Wales.
"As Anglesey's second largest employer, RAF Valley also plays a key role in the local economy. The team should be immensely proud of what they do, and the important contribution it makes to British defence."
Group Captain Adrian Hill at RAF Valleysaid:
"RAF Valley exists to train aircrew and save lives.  We are proud to represent the RAF in North Wales- we have been part of the fabric of this great community since 1939.  Support from Ynys Mon has always been warm, welcoming and we hope to build on our strong community links through the Armed Forces Community Covenant.  We are equally proud of our world-class training and search and rescue operations.  We look forward to the Secretary of State for Wales gaining insight into our contribution to UK Defence and resilience in Wales."
During the visit, the Secretary of State will also attend the Welsh Motoring Writers awards ceremony at the Officers' Mess where the Tom Pryce Memorial Trophy to mark 60 years of elite Fast Jet Fighter Training was presented to RAF Valley.
Mr Jones, who has been a long supporter of the Welsh Motoring Writers Association, will also attend and speak at the annual awards dinner at Bodysgellan Hall later that evening.
Published 9 November 2012