Press release
Welsh Secretary: nuclear supply chain to bring new opportunities to Welsh businesses
The nuclear supply chain action plan and Hitachi's Wylfa B nuclear reactor on Anglesey mean new opportunities for businesses in Wales.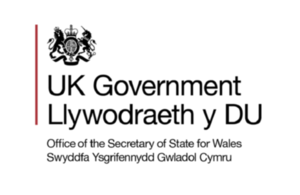 The UK government's action plan for the nuclear supply chain will present a wealth of opportunities for businesses in Wales, Secretary of State for Wales, David Jones said today [6 December 2012].
The Department of Energy and Climate Change (DECC) has today launched the Nuclear Supply Chain Action Plan, which contains actions designed to ensure that the UK supply chain is competitive and ready to deliver on the opportunities presented by the recent £60 billion planned investment in the UK.
In October this year, Japanese technology firm Hitachi announced its commitment to invest in nuclear in the UK, which included a £20 billion investment in new nuclear at Wylfa B on Anglesey and at Oldbury in Gloucestershire.
The investment is expected to bring between 5,000 and 6,000 construction jobs to North Wales, as well as up to 1,000 well paid, high quality employment opportunities once the site is operational. Hitachi has also suggested that around 60% of the value of the plant at Wylfa is expected to be sourced from within the UK.
Secretary of State for Wales David Jones, said:
The nuclear industry will play a major role in securing the nation's energy supplies and is a key driver of economic growth.

The publication of this action plan today shows that the government is committed to working with industry to ensure that there is a skilled workforce in place that can deliver the new nuclear programme to time and to budget.

Moreover, the programme represents a significant opportunity to create jobs and for Welsh businesses to capitalise on the supply chain opportunities Wylfa B will bring. The experience they will gain from it will provide them with the additional credentials needed to help springboard them into other markets and I encourage them to take full advantage.
The government's Supply Chain Action Plan - developed with the nuclear industry - includes:
the formation of Strategic Delivery Forums around new build sites to ensure that communities are engaged and can make the most of economic opportunities available
advice from the Nuclear Manufacturing Research Centre to help small to medium businesses bid for big contracts in the nuclear supply chain
establishment of the Nuclear Industry Council - which will hold its first meeting in the first quarter of 2013.
Notes for editors
For further information on today's announcement, please contact DECC press office on 0300 068 5223.
The government's Nuclear Supply Chain Action Plan is available at: http://www.decc.gov.uk/en/content/cms/meeting_energy/nuclear/new/supply_skills/supply_skills.aspx
Today the government also announced the recent appointment of 6 members to the Committee on Radioactive Waste Management. The committee plays a key role in providing independent scrutiny and advice to UK government and devolved administration ministers on long-term radioactive waste management, including storage and disposal.
Published 6 December 2012