Press release
Welsh Secretary marks 20 years of devolution in Wales
Secretary of State for Wales Alun Cairns statement to mark the 20th anniversary of the vote for the creation of a National Assembly for Wales (18 September 2017).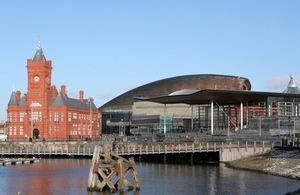 Secretary of State for Wales Alun Cairns said:
Devolution in Wales has come a long way over the 20 years since the referendum. The Senedd is now an established part of our constitutional landscape – taking critical decisions on matters that affect everyday lives.

I am pleased with the contribution that the UK Government has made to the devolution journey in recent years. It has been a true re-writing of the devolution settlement - the most far reaching and significant package of powers ever devolved to Wales.

We have facilitated the 2011 referendum which saw the Assembly take on full law-making powers; established the Silk Commission to consider further devolution of powers; steered the Wales Act through Parliament and introduced a fiscal framework that guarantees fair funding for Wales for the long term.

We have also helped to put real power into the hands of the Welsh people at a local level through the Swansea and Cardiff City Region deals – we have the same ambition for a growth deal for North Wales - and have committed to scrapping tolls on the Severn Crossings.

We are now in another period of change for Welsh devolution - the devolution of powers that are repatriated when we leave the EU. We have been clear from the outset that the outcome of the process will be an increase in the decision-making powers of the Assembly and the Welsh Government.

It is important to recognise that the UK Government will not devolve and forget. We now challenge the Welsh Government to generate growth, champion innovation, increase productivity and deliver better public services. That is what people in Wales want and that is what they deserve.
Published 18 September 2017