Press release
Welsh Secretary hosts Jobs Summit for Wales
The UK government will today emphasise the importance of an all-Wales partnership approach to tackling youth unemployment at Wales's first Jobs Summit.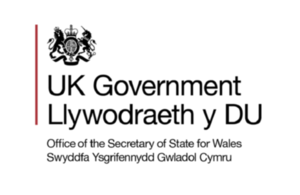 The UK government will today emphasise the importance of an all-Wales partnership approach to tackling youth unemployment at the first Jobs Summit for Wales (4 Feb 2013).
Secretary of State for Wales David Jones will host the event, which will focus on promoting youth employment in the SME sector, at the Lysaght Institute in Newport. A large number of businesses and organisations from across Wales have been invited to attend and engage in discussions about how to offer more work experience, internships and apprenticeship opportunities for young people.
The Secretary of State for Wales will also welcome First Minister of Wales, Carwyn Jones, to the event. Each will  take to the stage to underline the commitment to maximise opportunities for young people to enter and progress in employment.
Speaking ahead of the event, Secretary of State for Wales, David Jones said:
The government is acutely aware of the problems some young people are continuing to experience when looking for their first job, and is being realistic about the scale of the challenge. The latest unemployment figures have shown a decrease in levels of youth unemployment; however, the number of young people currently out of work in Wales remains too high.   

That is why today's event is so important.  From the Youth Contract to the Work Programme, the range of support available to help support young people into work is extensive and varied, and this summit provides the perfect platform and audience to help get that message across.

But Wales's two governments mustn't work separately. Working together with the business community will be vital if we are to achieve our common goal. 

I'm looking forward to some challenging and dynamic discussions today as we work together to help ensure that young people have the training, work experience and opportunities they need for a successful future.
The First Minister, Carwyn Jones, said:
These are tough economic times and the absolute priority for the Welsh Government is to create jobs for our young people. That's why we have established our flagship employment scheme Jobs Growth Wales, designed to help young people in their search for work. So far we have secured 4,000 job opportunities and the posts created are new positions and therefore can help Welsh businesses grow.

We also continue to support businesses to create and safeguard jobs, through a comprehensive funding package totalling £80 million. Our Business Start-up programme has helped establish 4,860 new enterprises and create more than 10,700 jobs. It is the duty of governments of all levels to take every step possible to address youth unemployment.
Jobs Summit Wales will also feature contributions from Jobcentre Plus on how to help young people get the experience essential to gaining employment.
Martin Brown, Work Services Director for Jobcentre Plus in Wales, said:
The biggest issue for many young people in Wales is a lack of practical on-the-job experience, which counts for a lot when trying to impress a potential employer. Our Youth Contract gives young people this experience, as well as any relevant training they may need, and an opportunity to show employers first hand just how much they can contribute to a business.

But importantly we're also giving employers real incentive to give young people in Wales a job, and a payment of £2,275 is available to them for every 18-24 year-old they take on, who has been out of work for 6 months or more.
Notes to editors
The Work Programme provides tailored support for claimants who need more help to undertake active and effective job-seeking. Participants receive support to overcome barriers that prevent them from finding and staying in work. It is delivered by DWP contracted service providers who have been given complete autonomy to decide how best to support participants while meeting their minimum service delivery standards. * The Youth Contract is a package of support worth almost £1 billion to help young unemployed people to prepare for work and find a job. Over three years from April 2012 the Youth Contract will provide nearly half a million new opportunities for young people and will enhance the get Britain working measures with an increased focus on young people.
Published 4 February 2013