Press release
Welsh Secretary hails Welsh food and drink exporters as Asia tour begins
David Jones meets British food and drink producers at the British Embassy in Tokyo.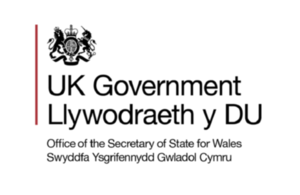 Secretary of State for Wales, David Jones has kick-started his 10-day tour of North and South East Asia with a meeting with producers flying the flag for the Welsh food and drink industry in Japan.
Mr Jones met with representatives from Felinfoel Brewery, Penderyn Whisky, Ty Nant Water and Wendy Brandon Handmade Preserves at the British Embassy in Tokyo to highlight how British food and drink companies, large and small, can grow their business by exploring export opportunities. Products from Halen Mon (Anglesey Sea Salt) and Gloucestershire's R-Oil were also represented at the reception. 
In 2012, the Prime Minister launched Food is GREAT Britain to celebrate the best of British food at home and abroad. It now forms a key part of the Britain is GREAT campaign to attract businesses and visitors to Britain. 
Secretary of State for Wales, David Jones said:
British food is already known the world over for its quality, and I was delighted to have the opportunity to meet with representatives from British food and drink producers who are championing British products abroad.  

The food and drink sector can become a huge engine for growth in the UK, and it is imperative that we provide businesses with the right level of support at home, as well as help British food producers unlock their potential in overseas markets."  
Earlier this month, Tokyo hosted the 38th Foodex Japan 2013, Asia's most respected international food and beverage show serving not only Japan's $700 billion food market but many lucrative Asian markets.  British producers are being encouraged to tap into emerging markets and seize the opportunity to increase profits.  
Pembrokeshire based Wendy Brandon Handmade Preserves was just one of the British companies exhibiting at the trade show. 
Speaking of her experience of trading in the Japanese markets, Wendy said:
This is a market that I'm very glad to be a part of. My customers are very enthusiastic about my produce - especially the marmalades. I have been able to travel to Japan myself to take part in tasting promotions, and I find that the customers like to put a face to the name and have the opportunity to give personal feedback. 

I will be looking to capitalise on the additional interest generated following last week's exhibition and am keen to further develop my customer base in Asia." 
Set in the foothills of the Brecon Beacons, The Welsh Whisky Company's Penderyn Distillery has established itself as a genuine Welsh tourist attraction, as well as one of the country's most successful business exports. 
In January this year, it announced plans to install additional whisky stills to enable the company to increase current output and target new international markets. 
Managing Director of Penderyn Whisky, Stephen Davies said: 
We are very pleased to show case our brands because developing new export markets for Penderyn Single Malt is a key part of the distillery's on-going strategy and Japan is one of our top target markets because of the country's affinity with premium single malt whisky
Llanelli based Felinfoel Brewery is also looking to foster new relationships in the Japanese market.
Philip Lewis, Managing Director at Felinfoel Brewery said: 
Felinfoel Brewery has been exporting a range of beers to Tokyo for over three years. The FOODEX exhibition gave us an ideal opportunity to raise the profile and showcase our beers in Japan. The market seems to value tradition, quality and packaging innovation. Felinfoel, being the oldest brewery in Wales, is well placed to exploit these opportunities. The customer feedback from the exhibition will be key to developing our marketing strategy going forward.
Notes for editors
The Secretary of State for Wales will visit Japan, the Philippines, Vietnam and Hong Kong as part of a 10-day trade and investment visit to Asia (13 - 23 March)
On behalf of the Prime Minister, his engagements will support the GREAT Britain campaign, promote the UK as 'open for business', build strategic investment partnerships in the emerging markets and encourage Asian students to study here.
Published 14 March 2013