Press release
Welsh Secretary commends Naval Reserves in Wales
The Secretary of State for Wales has been presented with a gift as a token of the special relationship between Wales and the Armed Forces.…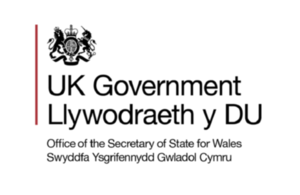 The Secretary of State for Wales has been presented with a gift as a token of the special relationship between Wales and the Armed Forces.
Cheryl Gillan met Commander Simon Cottam of HMS Cambria to hear about the contribution made by Royal Naval Reserves (RNR's) at Wales' only RNR unit, in Sully, Vale of Glamorgan.  
The Welsh Secretary said that the volunteer specialists who make up the 2,000 RNR's are a credit to the Armed forces, providing essential supplementary manpower in times of need.  
Mrs. Gillan said:  "I was delighted to meet with Commander Cottam today, who commands an essential unit in Sully.   Reservists are playing an increasingly vital role in the Navy, often taking part in operations around the world.  Not only to they potentially risk their lives, they also play a crucial role in promoting a greater understanding of the Royal Navy and its work among the general public. 
"Royal Naval Reserves are a credit to our Royal Navy.  The HMS Cambria crest will be displayed in the entrance of Gwydyr House so that all visitors will see a proud Welsh connection to our Armed Services."
Commander Cottam presented Cheryl Gillan with a decorative ship crest to highlight the strong personal link between the Secretary of State, whose mother was a WREN, and the Royal Navy. The crest forms part of a collection of decorative crests from vessels affiliated with Wales to highlight the contribution made by the Armed Forces in Wales and the United Kingdom.
Notes to Editors:
1.      HMS Cambria is the only Royal Naval Reserves (RNR) unit in Wales. It was commissioned in 1947 and is based in the former Service Married Quarters at Sully, near Barry. The present buildings of HMS Cambria were opened on the 15th of October, 1980.
2.      Being the only RNR unit in Wales, HMS Cambria's reservists regularly fly the White Ensign for the Royal Navy at high profile ceremonial events throughout the region.
3.      All RNRs are attached to a unit. There are 13 units spread across the UK. All units share the same goal - to provide the best possible military training to Reservists.
Published 14 July 2011