Press release
Welsh Secretary celebrates Wales Tourism Week
Secretary of State for Wales will today visit Welsh Mountain Zoo, ColwynBay and Bodnant Gardens.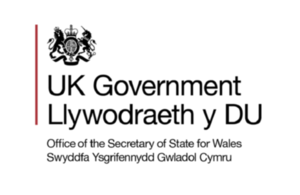 With celebrations for Wales Tourism Week (23 Feb - 3 March) fully underway, Secretary of State for Wales will today (1 March) visit two tourist destinations in North Wales to highlight the important role tourism has to play in the health of the Welsh economy. 
Wales Tourism Week (23 Feb - 03 March) is a stand alone celebration to showcase the region as an inspirational tourist destination, and highlight potential economic significance for the future. 
To mark the celebrations, Mr Jones will visit 2 attractions in ColwynBay which continue to attract visitors from the UK and beyond, year upon year. 
He will first visit the Welsh Mountain Zoo to mark its 50th anniversary celebrations. The zoo is currently working with a Lemur Conservation Project in the MangabeForest region of Madagascar.  Future plans for the zoo include the development of a Red Panda enclosure. 
At the invitation of North Wales Tourism, Mr Jones will later visit Bodnant Gardens which opened its gates to the public for the first time in winter in December last year.
More that 160,000 people visit the garden every year and a winter garden has been created as a new seasonal attraction. Mr Jones will tour the botanical collections at the National Trust's property before meeting with key tourism stakeholders. 
In 2011, North Wales attracted the largest share of overnight GB tourists on a holiday in Wales in 2011.  In total, Wales attracted 879,000 international visitors to its shores, spending £328million. 
Mr Jones said:
The exceptional summer of sport and Diamond Jubilee celebrations ensured the spotlight was firmly fixed on Great Britain in 2012, and we in Wales took the opportunity to highlight the host of incredible attractions we have to offer. 

The GREAT Britain campaign launched by the Prime Minister last year is designed to make the most of that spotlight. From countryside to culture, and from heritage to innovation, the campaign aims to help the world discover why Britain is such a great place to visit, study, work, invest and do business.

Wales Tourism Week provides us with a fresh opportunity to reinforce those messages, and recognise the crucially important role that tourism has to play in the Welsh economy. It is important that we all support the celebrations to ensure that Wales continues to be a magnet for tourists and business investors, both domestically and abroad." 
Managing Director of North Wales Tourism, Esther Roberts said:
In support of Wales Tourism Week, I am very pleased that the Secretary of State for Wales is visiting some of North Wales' best visitor attractions. BodnantGarden in particular is an excellent example of a quality tourist attraction that has recently launched its Winter Garden in order to extend the tourism season and further contribute to the local economy.
Published 1 March 2013