Press release
Welsh Secretary attends Armed Forces Day Celebration
Armed Forces Day in Cardiff was a spectacular national celebration of the contribution made by all who serve and have served in the British …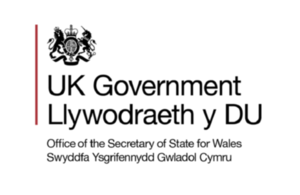 Armed Forces Day in Cardiff was a spectacular national celebration of the contribution made by all who serve and have served in the British Armed Forces, said Secretary of State for Wales Cheryl Gillan today.
Thousands of spectators turned out in Cardiff as the city hosted the national celebrations to pay respect and show gratitude for our nation's soldiers, sailors and air personnel - past and present. Cardiff was the official host for Armed Forces Day 2010 and the city led celebrations across the country.
Mrs Gillan attended the event in Cardiff alongside HRH the Prince of Wales, the Duchess of Cornwall and Defence Secretary Dr Liam Fox.  It included a 1,500-strong Military Parade through the streets of Cardiff to the waterfront, a traditional Drumhead Service in Roald Dahl Plass, followed by a flypast by the Battle of Britain Memorial Flight. 
Mrs Gillan said:  "I am very proud that Cardiff was chosen to host this year's Armed Forces Day. The wonderful support shown by the public on the streets of Cardiff today was a clear sign of our nation's appreciation for the contribution and sacrifice of our servicemen and women, past and present.
"Today's events gave us all the opportunity to honour the huge sacrifices they have made for our country over the years and to reflect on the key role the Armed Forces continue to play today serving our country in conflicts overseas. 
"It was a huge honour to mark Armed Forces Day here in Cardiff as people across Wales and the rest of the UK joined together to honour our brave servicemen and women."
Published 26 June 2010