News story
Welsh Police Forces Meet with Welsh Secretary
The Welsh Secretary, Cheryl Gillan underlined her commitment to the Welsh police forces today (16 January 2012) as she met with representatives…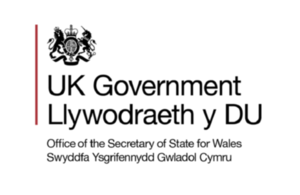 The Welsh Secretary, Cheryl Gillan underlined her commitment to the Welsh police forces today (16 January 2012) as she met with representatives from each force at Discovery House in Cardiff.
Carmel Napier, of Gwent Police, Peter Vaughan of South Wales Police and Ian Arundale of Dyfed Powys Police took the opportunity to outline the issues currently facing them and their communities. They were joined by Gareth Pritchard, Assistant Chief Constable of North Wales Police via video conference.
Following the meeting, the Welsh Secretary was presented with the badges of each of the forces in attendance to highlight the strong relationship that continues to be forged between them.
Mrs Gillan said: "These regular meetings with our Chief Constables are invaluable as they give me a real insight into the problems they face, as well as the successes they have had in keeping the community safe.
"Our four police forces do a fantastic job in tackling crime and disorder, and I want to ensure that we continue to work closely together so I am able to hear firsthand about the issues concerning them and what can be addressed by the government.
"The badges will be displayed on the wall in the entrance of Gwydyr House so that all visitors will see our proud connection to the Welsh police forces."
Published 16 January 2012