News story
Website revised
Regulatory Delivery website brings two into one for stakeholders.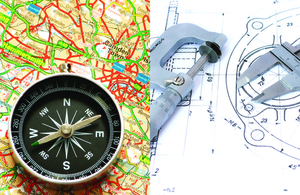 The Regulatory Delivery website on GOV.UK has been revised to present resources for regulators, businesses and citizens previously provided by the Better Regulation Delivery Office and the National Measurement and Regulation Office. Stakeholders can now go to our home page and access all the content that has transitioned through seven main links at its top. These are:
Local regulation: practice and strategy
Local regulation: Primary Authority
Local and national regulation: practice and context
National regulation: Weights and Measures
National regulation: gas and electricity meters
National regulation: enforcement services
NMO Certification and Technical Services
We have taken the opportunity to improve the overall presentation of our guides and publications and reduce the number of clicks required to reach them. Please take a look at our upgraded site and give us feedback to help us further enhance it.
Published 22 September 2016