News story
Weapons and drugs seized in Afghanistan
British-mentored Afghan police officers have seized 400 kilos of hashish during an operation in Helmand province.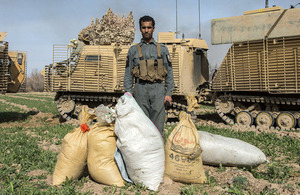 As well as the drugs haul, UK troops intercepted hundreds of rounds of ammunition and improvised explosive devices (IEDs).
Soldiers from the 9th/12th Royal Lancers and 3rd Battalion The Mercian Regiment supported an Afghan Uniform Police (AUP) clearance operation in Yakchal, to the east of the town of Gereshk. Insurgents often move through there, and in the past the area has been the source of IEDs which have been used against British, American and Afghan forces.
Major Angus Tilney, officer commanding A Squadron of the 9th/12th Royal Lancers, said:
This was the third time we've worked alongside the AUP on an operation, and again it unfolded according to plan. Our mutual understanding and complementary skills have made this a blossoming relationship which has promoted the eminence of the AUP in the eyes of the Afghan people.
The operation saw a limited response from the insurgents, who were taken by surprise by the speed and efficiency of the operation.
Sergeant Chris Browne of the Brigade Reconnaissance Force said:
They watched our helicopters land but were then disorientated by the other troops moving in from all directions.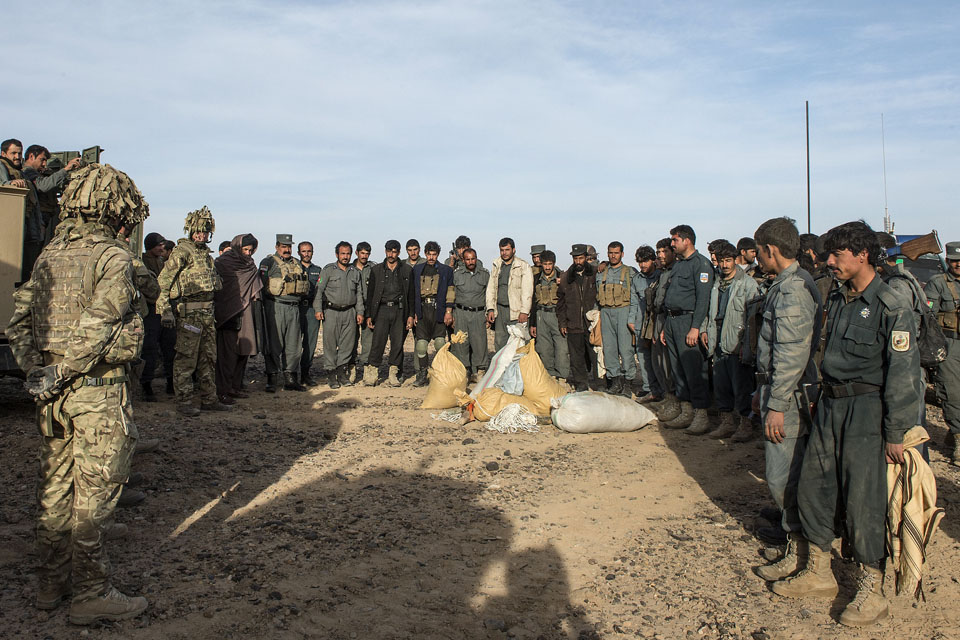 Having completed the operation the Afghan police discovered more than 400 kilograms of drugs, which would have been used to fund attacks on security forces across Helmand. British forces found anti-personnel mines, ammunition and IED components.
Lance Corporal Brett Chaplin said:
My troop made some good finds, including over 300 rounds of 7.62-millimetre ammunition and 10 mines. Those mines could have been used against us, or against the Afghans.
With the Afghan security forces firmly in the lead for operations in Afghanistan, British forces are drawing down before the end of combat operations later this year. The 9th/12th Royal Lancers, who deployed last October, were last in Helmand in summer 2011.
Sergeant Major Mark Kaminski, who was advising the Afghan National Army on his last tour, said.
This is a very different phase of the campaign. Before, we were very much mentoring and advising the Afghan security forces. Now they're taking the lead on their own security.
Lieutenant Chris Guest added:
This was an opportunity to facilitate AUP operations into a difficult area. They operate differently to us, but it's good to be able to stand further back and to observe them in the hot seat of operations. They are the future for Afghanistan's sustained security and it was highly encouraging to see them operate so effectively.
Published 4 February 2014