News story
Watch Andrew Lansley and Sir David Nicholson live today at NHS Chief Executives' conference
Health and NHS leaders in live webcast from the NHS Chief Executives' conference.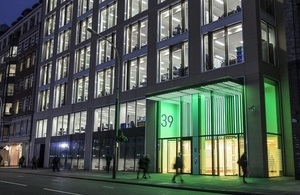 Watch Health Secretary Andrew Lansley, NHS Chief Executive Sir David Nicholson and Deputy NHS Chief Executive David Flory live from the NHS Chief Executives' conference today, Thursday 24 November.
The live webcast will see them set the priorities and operating rules for the coming year.
Andrew Lansley will speak on 'Building the NHS of the future: the role of NHS leaders in improving quality and putting patients at the heart of the NHS'.
Sir David will address the complex challenges facing NHS leaders and emphasise the importance of keeping patients at the centre of everything the NHS does.
David Flory will be speaking on the NHS Operating Framework 2012/13.
Published 24 November 2011