War disablement pension rates 2018
The 2018 war disablement pension rates have been announced.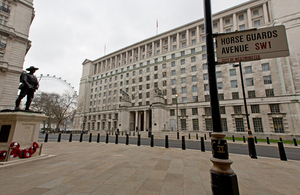 Mr Tobias Ellwood, Parliamentary Under-Secretary of State for Defence, has announced the new rates of war pensions and allowances proposed from April 2018 are set out in the War disablement pension 2018 rates document.
The annual uprating of war pensions and allowances for 2018 will take place from the week beginning 9 April 2018. Rates for 2018 are increasing by 3.0% in line with the September 2017 consumer prices index.
Published 16 January 2018