Wales set to get superfast broadband
Scheme aims to deliver better broadband speeds to rural communities.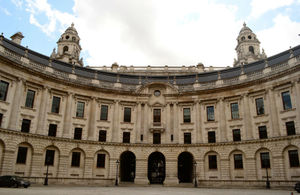 Homes and businesses in Wales are set to have access to world-class broadband speeds by the end of 2015.
The deal between the Welsh Government and BT will use public and private funds, including £56.9 million allocated by the UK Government, to deliver fibre broadband to parts of the country not covered by commercial plans.
Ninety-six per cent of homes and businesses are expected to have speeds about 15 times faster than those available in Wales today, with ultra-fast broadband providing even faster speeds if businesses need it.
The initiative, which is subject to state aid and major projects approval from the European Commission, will take the total amount invested in Welsh fibre broadband to about £425 million.
Benefit to business
Welsh First Minister Carwyn Jones said: "As a result of Welsh Government, UK Government, European Structural Funds and private sector investment, a solution has been secured that will leverage the funding available to achieve best value for the Welsh pound. We have leveraged over £6 for every £1 invested by the Welsh Government.
"It will be of particular benefit to the tens of thousands of local businesses across Wales. It will ensure that firms remain in Wales and it will also attract a more diverse range of high growth, high value companies to the country across all our key sectors."
UK Communications Minister Ed Vaizey said: "It is great news that rural communities throughout Wales will soon enjoy the benefit of superfast broadband.
"Technology is transforming how we all live our lives, and the UK Government is clear that having the best superfast broadband in Europe is central to our ambitions for growth. Nobody must be left behind, which is why we are investing almost £57 million in superfast broadband in Wales."
Earlier this week, North Yorkshire became the first English county to deploy fibre broadband using funds from Broadband Delivery UK, the Government unit responsible for managing broadband funding.
Further information
Published 19 July 2012