Press release
Wales Office responds to Unilever announcement
Responding to news that Unilever is to launch a 90-day consultation on a number of job losses at its existing sites in Swansea and Bridgend,…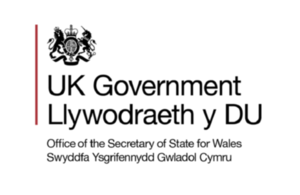 Responding to news that Unilever is to launch a 90-day consultation on a number of job losses at its existing sites in Swansea and Bridgend, Secretary of State for Wales David Jones said today:
"While I understand that this is a commercial decision for Unilever, the news that there will be a number of job losses at its Swansea and Bridgend sites will cause a great deal of concern to the workers, families and communities affected.
"I am receiving regular updates from both the company and relevant agencies, and am committed to working with the Welsh Government to offer all the support we can.
"I understand that a comprehensive package of support will be offered to those who may be affected by the redundancies, including opportunities for some employees to relocate to Port Sunlight. The news that around 50 new jobs will be created at Unilever's distribution centre in Deeside will also create more local opportunities in North Wales.
"Our priorities as a Government are to continue to focus on creating the right conditions for economic growth. Today's news is another reminder of the importance of our two Governments working together to retain jobs, promote business opportunities in Wales and to ensure our country remains a competitive place to do business."
Published 13 September 2012