News story
Wales Office ministers: historic agreement between The BBC Trust and S4C is great news
The agreement ensures that Welsh-language television has a secure future, say ministers.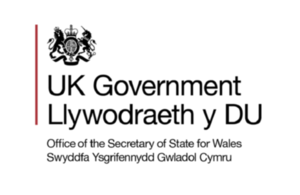 Wales Office ministers have responded to the announcement that S4C Authority and the BBC Trust have reached a historic agreement today [30 January] securing a new partnership between the broadcasters.
The new Operating Agreement will ensure that Welsh-language television has a secure future as S4C moves to being primarily funded by the BBC until 2017 while ensuring the editorial, managerial and operational independence of S4C.
From April 2013, the majority of S4C's public income will be provided by the BBC from the licence fee. The S4C Authority will continue to be an independent statutory corporation, which will also receive funding from the UK Government and generate its own commercial revenues.
This agreement follows a public consultation process launched by the Trust and the Authority at the National Eisteddfod last year.
Welcoming the news Welsh Secretary David Jones said:
In November last year we welcomed the 30 year anniversary of S4C, which was a huge landmark for Welsh broadcasting.

The news today that an agreement has been reached between The BBC Trust and S4C Authority provides the S4C with security and stability which will ensure they continue to grow and go from strength to strength.
Wales Office Minister with responsibility for broadcasting, Stephen Crabb said:
This announcement today is historic for Wales but also for broadcasting across the sector as a whole.

S4C has played a significant part of Welsh people's lives over the past 30 years and has contributed a vast amount to the creative industry, broadcasting sector and Welsh economy.
Note to Editors:
For further information, please visit the S4C site: http://www.s4c.co.uk/e_press_level2.shtml?id=726
Published 30 January 2013