Press release
Wales Office Minister welcomes Prime Minister's National Citizen Service announcement
Wales Office Minister David Jones today welcomed the Prime Minister's announcement that 16 and 17 year olds will now be able to take part in…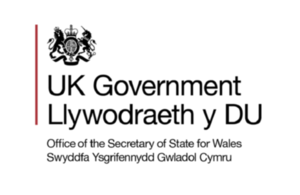 Wales Office Minister David Jones today welcomed the Prime Minister's announcement that 16 and 17 year olds will now be able to take part in National Citizen Service (NCS) in their autumn half-term holiday.
The UK Government has announced its intention to offer NCS places to 90,000 teenagers in England by 2014, throughout the year rather than just in the summer holidays. The Minister has called on the Welsh Government to work with the UK Government to ensure that they take up the opportunity for Welsh teenagers to take part as well.
Mr Jones said:
"The announcement by the Prime Minister today is great news and I am pleased that Northern Ireland will be undertaking a pilot scheme in the autumn. I have already encouraged the Welsh Government to get involved in the National Citizen Service scheme and hope they will use today's announcement as a chance to begin discussions with the UK Government in implementing this scheme in Wales.
 " I will be visiting and NCS Project in Hereford next week and would invite Carl Sargeant, the relevant Welsh Minister, to accompany me so that he can see for himself how beneficial NCS is to our young people.
_ " __NCS is a fantastic opportunity for young people to develop the skills and confidence and _I am keen that all young people in Wales have the opportunity to take part." 
Visiting young people from South London on an outward bound excursion in Wales today, the Prime Minister said:
"My ambition is to offer every teenager the life changing opportunity to take part in National Citizen Service. That's why I am delighted to announce that we will make NCS available throughout the year, not just in summer, as part of our plans to offer 90,000 young people the chance to take part by 2014.
"National Citizen Service is an investment in young people - it gives them the opportunity to meet people from different backgrounds and learn about how they can make a difference in their communities, whilst all the time gaining new skills and confidence. Young people are responding to this opportunity by committing nearly three-quarters of a million hours of volunteering this summer."
Published 7 August 2012