News story
Wales Office minister visits Swansea University
Wales Office minister Baroness Jenny Randerson will today [11 February] visit Swansea University.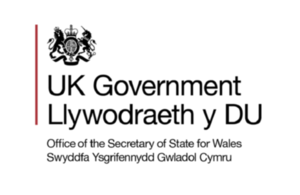 Wales Office minister Baroness Jenny Randerson will today [11 February] see and hear first hand how Swansea University is capitalising on the opportunity to underline its status as an educational centre of excellence for science and innovation.
In November last year, UK Minister for Universities and Science David Willetts announced that the university would receive £38 million from the UK Research Partnership Investment Fund (UK RPIF) to support the development of new facilities and projects in areas including life sciences, energy and advanced manufacturing.
During her visit to the University, Baroness Randerson will meet with the Vice Chancellor, Professor Richard Davies to discuss the opportunities that the new funding is creating for its students, and will be updated on the construction plans for the University's £450m second campus on the outskirts of the city.
The UK RPIF funding for Swansea University formed part of a wider £1 billion initiative which will see seven new university and business research partnerships launched UK-wide.
The investment will fund a partnership between Swansea University, British Petroleum (BP), and TATA Steel Europe for the development of the Energy Safety Research Institute at the new Science and Innovation campus.
Baroness Randerson will also be given a tour of the Institute of Life Science (ILS) by Professor Keith Lloyd, Head of the College of Medicine. The purpose-built medical research facility is the research arm of the college of medicine, and provides assistance to high profile companies to develop the latest medical products and services.
Wales Office minister with responsibility for higher education, Baroness Randerson said:
As a small nation competing in a global economy Wales cannot succeed unless its universities achieve internationally excellent. Swansea University is making a great contribution to our future prosperity.

The purpose-built research and business resources available at the Institute of Life Science continues to attract high profile companies who do critically important work in the fields of medical and scientific research.

The partnership that is currently being fostered between the university, Tata Steel in Europe and BP is a clear demonstration of the opportunities to be had for innovation, commercialisation and growth. It is crucial that we continue to foster links between business and academia as these links play a crucial role in the health of our economy.
Vice Chancellor, Richard Davies said:
Swansea University is on a strong upward trajectory and the new Science and Innovation Campus will provide exciting new opportunities for students, expand our research facilities, and enable us to help drive economic regeneration in the region. At the same time, we are redeveloping our main campus to ensure an up-to-date environment for students and staff.

We are delighted to have the opportunity to show the Minister what we are achieving in Swansea and explore ways in which we can fully engage in the UK-level funding opportunities.
Published 11 February 2013